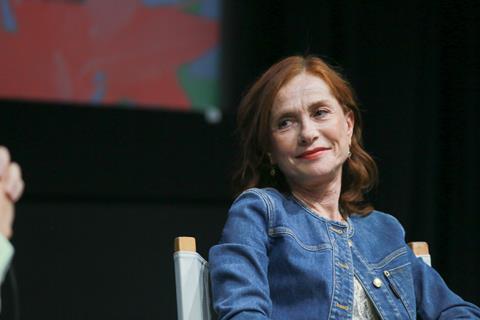 French director Guillaume Nicloux will head the jury of the 11th edition of the European cinema-focused Les Arcs Film Festival, which takes place Dec 14-21 in the French ski resort.
Meanwhile, Oscar-nominated actor Isabelle Huppert has been announced as the honorary "godmother" of its Talent Village, nurturing emerging directors.
Nicloux's credits include The Nun, Valley Of Love and most recently Thalasso (aka Just Great) starring Gerard Depardieu and cult French writer Michel Houellebecq as two dissolute men who meet in a health spa in a Northern French seaside resort.
Past jury presidents have included Andrea Arnold and Ruben Östlund.
The ten European feature films competing for the Les Arcs's Crystal Arrow (Flèche de Cristal) will be announced on Nov 4 alongside the full festival programme.
Marking its second edition this year, the Talent Village is aimed at supporting a new generation of European directors as they make their first feature.
Under the initiative, eight filmmakers participate in workshops at La CinéFabrique film school in Lyon and then present their projects to cinema professionals at the festival.
In other news, the festival also announced it was launching the Cinema Green Lab, aimed at helping film professionals make the transition towards more ecologically sound working practices across the whole cinema chain, from production to exhibition.
As well as workshops and debates, the Cinema Green Lab will also award the inaugural Cinema and Environmental Engagement Prize to a cinema personality who has shown commitment to the environmental cause, or a cinematic work that has raised public consciousness around the need to protect the planet.
As previously announced, the festival will celebrate the cinema of Finland and the Baltic region this year.
The focus will feature 12 features and eight shorts from Finland, Lithuania, Estonia and Latvia. A selection of projects from the honorary territories will also participate in the Les Arcs Co-production Village, aimed at connecting 20 upcoming European features with co-producers and finance partners.
Some 1,000 professionals are expected to attend the festival this year for the Industry Village and Distributors and Exhibitors summit.