Istanbul Film Festival unveils line-up and Meetings On The Bridge details.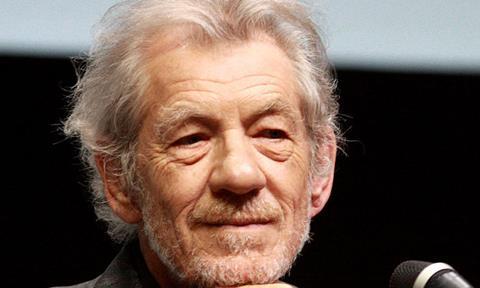 The İstanbul Film Festival (April 5-15) has unveiled the programme for its 36th edition.
Scroll down for lineups
Despite intensive political campaigning ahead of the Turkish constitutional referendum on April 16 and an ongoing state of emergency in the country following last year's July putsch, festival director Kerem Ayan revealed the line-up at a relatively relaxed press conference in Istanbul.
The festival will host a total of 203 films in 21 categories from 61 countries in nine venues on both sides of the Bosphorous. Among those are 13 Turkish features getting their world premieres.
Among films to compete in the international competition are Toronto hit Lady Macbeth and French immigration drama This is Our Land.
While the number of international guests set to attend the festival is expected to be down on previous years due to a series of terror attacks in the city, notable guests will include actor Ian McKellen who will receive the Cinema Honorary Award at the opening ceremony on March 4.
The British actor will also give a talk on April 7 at the Bogazici University.
Despite lacking a main festival sponsor for the first time, Turkey's premier international film event did gather funding from private sponsors and the Ministry of Culture and Tourism.
The jury of the international competition will be presided over by Kosmos director Reha Erdem.
Opening the national programme will be a Greek production, Notias by Tassos Boulmetis, who is originally from Istanbul.
Notias tells the strange tale of a young man in the 1970's and 80's mixing politics, mythology and love.
Among Turkish highlights at the festival are new films from directors Pelin Esmer, Orhan Eskikoy and Onur Unlu.
One of the leading directors of Kurdish cinema in Turkey, Kazim Oz's new title Zer will compete for the Golden Tulip in both the international and national competitions.
This year's festival slogan on posters is 'Lift your head up, a call for audiences to watch films in theatres rather than looking down at their smart phones, tablets and other devices.
Industry development platform Meetings on the Bridge - organised within the scope of the festival for the 12th time - has for the first time been subsidised by the Istanbul Development Agency.
The head of Meetings on the Bridge, Gulin Ustun, announced the enlargement of this platform and its prizes. Scroll down for line-ups.
Competitions
National Golden Tulip Competition:
Taş / The Stone / Orhan Eskiköy WP
İşe Yarar Bir Şey / Something Useful / Pelin Esmer WP
Mahalle / Inside / Buğra Gülsoy, Serhat Teoman WP
Bütün Saadetler Mümkündür / All Felicities Are Possible / Selman Kılıçaslan WP
Zer / Kazım Öz WP
Kaygı / Inflame / Ceylan Özgün Özçelik
Mavi Sessizlik / Blue Silence / Bülent Öztürk WP
Sarı Sıcak / Yellow Heat / Fikret Reyhan WP
Murtaza / Özgür Sevimli WP
Martı / The Seagull / Erkan Tunç WP
Tereddüt / Clair Obscur / Yeşim Ustaoğlu
Kırık Kalpler Bankası / The Bank of Broken Hearts / Onur Ünlü WP
International Golden Tulip Competition:
Chez Nous / This is Our Land / Lucas Belvaux / France-Belgium
Chemi Bednieri Ojakhi / My Happy Family / Nana Ekvtimishvili, Simon Gros / Georgia-Germany-France
Bar Bahr / In Between / Maysaloun Hamoud / Israel
La jeune fille sans mains / The Girl Without Hands / Sébastien Laudenbach / France
Weirdos / Bruce McDonald / Canada
Lady Macbeth / William Oldroyd / United Kingdom
Zer / Kazım Öz / Turkey-Germany
O Ornitólogo / The Ornithologist / João Pedro Rodrigues / Portugal-France-Brazil
Manifesto / Julian Rosefeldt / Germany-Australia
Estiu 1993 / Summer 1993 / Carla Simon / Spain
Home / Fien Troch / Belgium
Meetings on the Bridge
Film Development Workshop:
18+, Director: Ceylan Özgün Özçelik, Producer: Armağan Lale – Filmada
Bir Nefes Daha, Director: Nisan Dağ, Producer: Müge Özen - Solis Film, Jessica Caldwell & Yağmur Ünal -Impulse Film
Boş Zamanlar, Director: M. Cem Öztüfekçi, Producer: Annamaria Aslanoğlu - Istos film
Çocuklar Geliyor Director: Mustafa Nuri, Producer: Sezgi Üstün San – Sezzfilm
Kar ve Ayı, Director: Selcen Ergun, Producer: Yeşim Aslan - Albino Zebra
Ölü Sezon, Director: Boran Güney & Erhan Yürük, Producer: Müge Büyüktalaş & Yaman Birman - Kozmik Film Yapım Ltd.
Sardunya, Director: Çağıl Bocutoğlu, Producer Çağlar Bocutoğlu - Kolor
Şeytan Tırnağı, Director: Ali Özgür Baltaoğlu, Producer: Ali Özgür Baltaoğlu, Tolga Topçu & Cihan Öktem –Jaguar Projects
Tavşan İmparatorluğu, Director: Seyfettin Tokmak, Producer: Chronis Pehlivanidis - Onos Film Produksiyon LTD
Uzaydan Gelen Prens: Zeki Müren, Director: Beyza Boyacioglu, Producer: Steve Holmgren
Work in Progress:
Cano, Director: Mehmet Salih Demir, Producer: Çekdar Erkıran- Layen Film
Körfez / The Gulf, Director: Emre Yeksan, Producer: Annamaria Aslanoğlu- İstos Film, Co-producers: Cihan Aslı Filiz- Bir Film, Maria Drandaki- Homemade Films, Dirk Engelhardt- Kundschafter Films
Koç Doğdu Balık Öldü / Born as an Aries, Died as a Pisces, Director: Burak Çevik, Producers: Cem Celal Bilge, Arda Çiltepe
Meteorlar / Meteors, Director, producer: Gürcan Keltek- 29P Films- Belgesel
Neighbours, Director: Grigol Abashidze, Producer: Lasha Khalvashi- Artizm
Ava, Director, producer: Sadaf Foroughi- Sweet Delights Pictures