Hundreds of cinemas to halve ticket prices next week; Hardcore Henry, The Jungle Book and local comedy L'Universale in cinemas during promotion.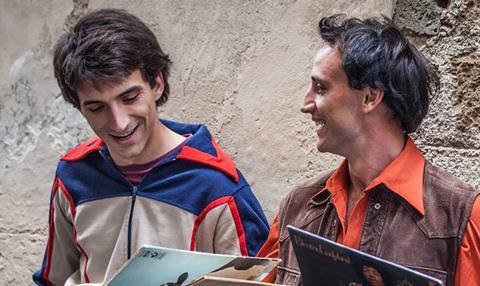 From April 11-14, hundreds of Italian cinemas will cut tickets prices by 50% to 3€ (5€ in case of 3D films) as part of weekday promotion Cinemadays, which is now in its fourth year.
Last year's Cinemadays saw a 146% rise in tickets sold compared to the previous week and a 225% rise compared to the same week of the previous year.
Total boxoffice for the four days was €5.5m, up 33% compared to the previous week and 89% compared to the same week in 2014 when the event did not take place in the same month.
The popular initiative has seen a spike in audiences since ANEC (National Association of Cinema Exhibitors) assumed full control of the scheme in 2014 and this year the initiative will see an increase in the number of screens covered by the promotion.
In 2014, 2,500 screens, including the majority of the main multiplex chains, were covered by the scheme. This April screens are expected to exceed 2,600, though a definitive number won't be known until after the promotion as many cinemas choose to sign on at the last minute.
This year's promotional costs for Cinemadays are well beyond €100,000 but the increase in ticket sales outnumbers both the losses incurred from price reductions and the increased promotional budget.
Cinemadays has yet to find a firm time-slot, however. Originally held in May and then moved to October, this year it will take place in April.
This is a decision that has little to do with strategic positioning and much to do with logistics: "We do not have a preferred month, any month could be good," is the opinion of ANEC head Luigi Cuciniello.
"Accurate planning and promotion are crucial: they can make the event a success, whenever it takes place, and this is why we invest a great deal in advertising and social media," he added.
Success of the operation is not easy to measure as the aim is to boost confidence in movie-going and stimulate audiences into choosing cinemas instead of TV: "But we know that on weeks following Cinemadays there is always a 30% to 40% increase in tickets sold in comparison to the previous year," explains Cuciniello, "a clear sign that the initiative has an effect on movie going."
According to Cuciniello plans for the future involve doubling the frequency of the now annual initiative: "We are certain that Cinemadays can have the same effect twice a year, but not more. We don't want to upset our fellow distributors and producers."
Releases during the April 11-14 period in Italy include Hardcore Henry, The Jungle Book and local comedy L'Universale [pictured].