Hungarian drama won best film and best actor, while Czech features also saw success.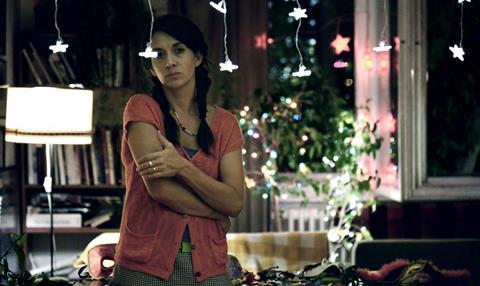 Szabolcs Hajdu's Hungarian drama It's Not the Time Of My Life was the major winner at the 51st Karlovy Vary International Film Festival in the Czech Republic, which handed out its awards on Saturday night (July 9).
The film took the Crystal Globe for best feature film, which comes with a $25,000 prize, as well as best actor for director Hajdu, who also stars.
Ivan Terdovskiy's surreal drama Zoology took the special jury prize, while Slovenian director Damjan Kozole took best director for his dark thriller Nightlife. Two Czech features also triumphed: Zuzana Mauréry won best actress for her performance in Jan Hrebejk's school comedy The Teacher, and the final feature of the late Jan Nemec, who passed away in March this year, The Wolf From Royal Vineyard Street, received a special mention.
A further special mention went to Catalin Mitulescu's Romanian-Swedish-Italian drama By The Rails.
Further prizes went to Matt Ross's Captain Fantastic, which won the audience award, and LoveTrue by Alma Har'el, which won best documentary, while also in that strand Portuguese filmmaker Cláudia Varejão's Ama-San received a special mention.
Georgian debut director Rusudan Glurjidze's House Of Others triumphed in the East of the West competition for projects from the region, which awarded a special mention to Estonian director Triin Ruumet's The Days That Confused.
At Saturday's (July 9) closing ceremony, Czech actress Jiřina Bohdalová and American film-maker Charlie Kaufman were both honoured with the President's Award for lifetime achievement.
The 52nd edition of Karlovy Vary International Film Festival will be held June 30 - July 8 in 2017.