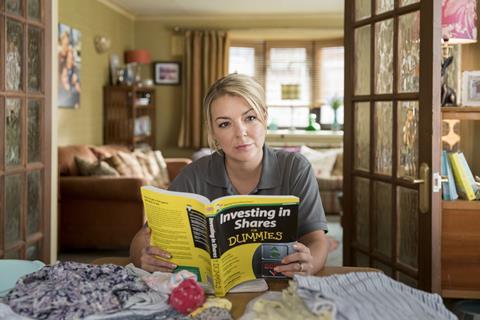 ITV will be the driving force behind BritBox after taking an initial 90% stake in the forthcoming SVoD joint venture with the BBC.

The two partners have laid out a series of details about the service, which will launch in the final quarter of 2019 at a cost of £5.99 a month - undercutting Netflix's standard UK tariff by £3 a month.
In keeping with the 90/10 equity split, BritBox will be an ITV-controlled venture, but the corporation will contribute to the development of its core purposes and its strategic direction.
ITV chief executive Carolyn McCall has previously indicated that ITV will invest £65m in the service over two years, though the BBC's financial contribution has not been revealed.
The BBC has an option to acquire additional shares over time, up to 25% in total, and ITV will have the ability to bring additional investors on board. Talks with the likes of Channel 4 and Channel 5 are now expected to begin in earnest, alongside potential distribution partners such as Sky, Virgin and Talk Talk.
ITV will appoint the majority of the BritBox board and the BBC's equity stake will also have board representation from the outset.
Content slate
BritBox will launch with a slate of 'thousands' of hours, featuring contemporary titles such as ITV's Love Island and Sheridan Smith drama Cleaning Up (pictured, above), BBC3 sketch show Famalam and BBC1 drama Gentleman Jack, plus catalogue shows including Gavin & Stacey, Victoria, Happy Valley, Broadchurch, Les Miserables, The Office and Benidorm.
The joint venture partners said that "many" of the titles will be exclusive to the service in the UK. They also indicated that they would be prepared to remove content from rival platforms at the end of the agreed licence periods to free it up for a transfer to BritBox.
The vision is for the service to be the "home of the largest collection of British boxsets" alongside a "broad range of original series".
The first series will be commissioned shortly to be released in 2020, meaning the service will not have an origination at launch.
Windowing
Both ITV and the BBC have committed to providing a regular flow of fresh programmes as soon as they come out of their broadcast and catch-up windows.
However, the partners have different strategies when it comes to windowing.
ITV is expected to transfer content from catch-up service ITV Hub to BritBox after 30 days, while the BBC is likely to do so after shows have been available on iPlayer for 12 months.
In any case, the plan is for the broadcasters to provide subscribers with "hundreds of hours of new ITV and BBC content every year", with the content refreshed every week.
They also stated that BritBox would pay market rate fees for all content provided by ITV, BBC and other rights owners.
BritBox will offer "drama, crime thrillers, classic comedy and powerful documentaries alongside reality hits and entertainment", the partners stated.
Management and marketing
BritBox's management team, to be led by ITV SVoD group director Reemah Sakaan, will be responsible for making editorial decisions about the service content while ensuring alignment with ITV's and the BBC's branding and editorial policies. Reemah reports to Kevin Lygo, ITV's director of television, who has overall commissioning responsibility for the service.
The partners intend to support the launch with a high-profile marketing and promotional campaign and will also establish a strategy for connecting viewers between BritBox, ITV Hub and BBC iPlayer, as they search for content.
This story first appeared on Screen's sister site Broadcast.