EXCLUSIVE: 2012 Shooting Star joins Thor Klein's feature; Solo Productions also sign on.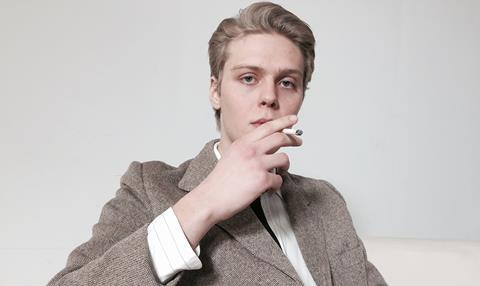 Jakub Gierszal, a Berlinale Shooting Star in 2012, has been cast to play Polish mathematician Stanislaw Ulam in Thor Klein's Adventures Of A Mathematician.
In addition, the Canadian producer of Maudie – Mary Young Leckie's Solo Productions – has boarded the project as co-producer with German producer Lena Vurma's Dragonfly Films and Polish producer Joanna Szymanska's Shipsboy.
The mostly English-language project, which has secured funding from the Polish-German Film Fund, is scheduled to start shooting in early 2018. It will be Klein's second feature following 2013 science-themed mystery thriller Lost Place.
Gierszal is also starring in Agnieszka Holland's Berlin competition title Spoor and has credits including 2016 Sundance hits The Lure and Morris From America.
Born in Poland, Ulam moved to the US in the 1930s where his ideas helped to create the hydrogen bomb and the first computer. The film, based on Ulam's autobiography, will explore 20th century science, as well as telling the story of an immigrant trying to find a new home.
"Stan lived in a world, that wasn't so different from today," said Klein. "There was the same financial crisis, there was a wave of refugees landing on the shores of the US and there were rightwing forces rising everywhere in Europe. That makes this story so accessible and interesting to follow."
German producer Lena Vurma explained that the project has had the full support of Ulam's daughter Claire Ulam Weiner and nephew Alex Ulam.
"Although set in the US, the story is about Europeans and presents a microcosm of immigrant life in the US," Vurma said.