EXCLUSIVE: The event has revealed its line-up for 2016.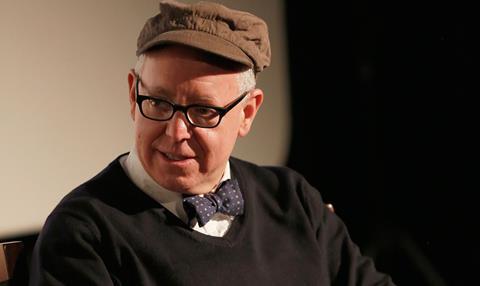 The 20th edition of the UK International Jewish Film Festival (Nov 5 - 20) has revealed its programme, showcasing more than 80 films including world, European and UK premieres.
The opening night gala held at the BFI Southbank will be a screening of James Schamus's latest film Indignation, which stars Sarah Gadon and Logan Lerman in the story of a working class Jewish student struggling with cultural disaffection and sexual repression in 1950s Ohio.
The line-up of UK premieres includes Maya Zinshtein's football documentary Forever Pure, which recently had its international premiere at the Toronto International Film Festival, Eran Kolirin's Beyond The Mountains And Hills, and Nadav Lapid's From The Diary Of A Wedding Photographer, which both premiered at Cannes Film Festival this year.
Israeli director Dorit Hakim, whose Moon In The 12th House debuted in competition at Cannes this year, will participate in a live Q&A.
Other notable guests include director, writer and producer James Schamus (Brokeback Mountain, Lost in Translation, Milk, Eternal Sunshine Of The Spotless Mind), director David Evans (My Nazi Legacy, Fever Pitch, Downton Abbey), producer Nik Powell (The Crying Game, Scandal, Mona Lisa), Danish actor Kim Bodnia (The Bridge) and writer-actress Alexis Zegerman (Happy-Go-Lucky).
UK Jewish Film chief executive Michael Etherton commented: "The last twenty years have seen an extraordinary leap forward in the quality and quantity of international films that explore Jewish themes and the UK International Jewish Film Festival is proud to have played its part in bringing many important films to the attention of audiences and industry alike, and into the mainstream of British cinema culture."