EXCLUSIVE: Shirogumi production execed by Marvel Studios founder Avi Arad lands partners.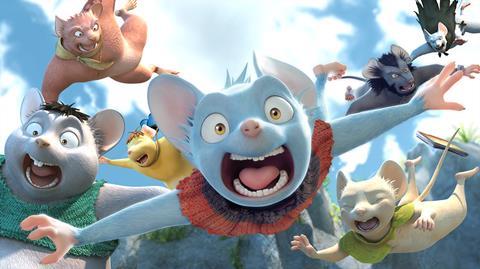 Animation specialist SC Films has picked up international sales rights to Japanese family adventure animation Gamba (3D) ahead of the EFM.
Released by Toei in October 2015 to the tune of $2m, Gamba charts the story of a town mouse who wants to go on an adventure and visit the ocean.
Along the way he meets Chuta, who needs help defending his village from an attack by weasels, led by the evil Noroi. Gamba must learn to stand up for himself and through team-work protect his friends.
North America will be handled by Kevin Iwashina's Preferred Content.
Marvel Studios founder Avi Arad (Iron Man) is an executive producer on the $16m family film which is produced by well-known Japanese animation outfit Shirogumi (Stand By Me Doraemon).
Directors are Yohichi Ogawa, Tomohiro Kawamura and Yoshihiro Komori from the classic novel by Atsuo Saito.
12 Years A Slave's additional music composer Benjamin Wallfisch scored the music and conducted its performance by a full orchestra at London's Abbey Road Studios.
Tatsuo Shimamura, CEO of Shirogumi, said: "We have worked on this project for over 10 years and have put in an enormous effort in to every detail. We hope this film will be seen by a wide audience around the world."
Simon Crowe, CEO of SC Films, added: "Gamba is a beautifully produced 3D family animation title. The quality is excellent and I believe the film will appeal to audiences worldwide."
Japanese voice cast includes Sayaka Kanda (Frozen) and Yuki Kaji. Current English-language voice cast includes Jack Merluzzi, Jeff Manning and Katie Adler. The last Gamba film was released in Japan 25 years ago.
SC's slate includes animations Monkey King: The Hero (3D), Get Squirrely (3D), Charming (3D) and Wish (3D).