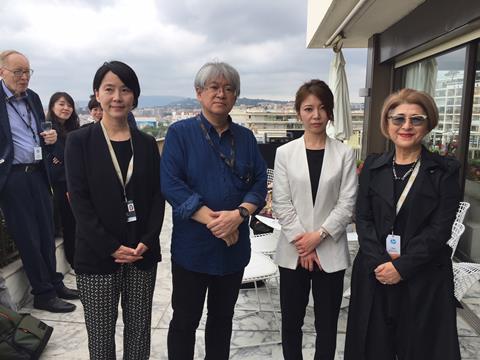 Japanese conglomerate Kinoshita Group has taken over the management and partial funding of Tokyo Filmex after its previous organiser Office Kitano withdrew from the festival earlier this year.
Office Kitano, the agency and production company co-founded by leading actor-filmmaker Takeshi Kitano, had managed the festival since its launch in 2000. However, the company is being restructured after Kitano announced in March that he was quitting to go independent.
As representing Kitano brought in a large proportion of Office Kitano's revenue, the company has now scaled back production and is no longer in a position to fund Tokyo Filmex. Kinoshita has stepped in to take over the management role and part-finance the event, which also receives funding from government and sponsorship deals. This year's edition will take place as planned November 17-25 in Tokyo.
The news was announced in Cannes by Kino Films president Yumiko Takebe and former Office Kitano and Filmex executive Shozo Ichiyama, who has been appointed director of Kinoshita's Visual Content Division.
Ichiyama said the festival would continue with its current format, which includes a competition for emerging Asian filmmakers and Talents Tokyo held in cooperation with Berlinale Talents.
"Thanks to Kinoshita's support, the festival will be able to continue with its remit to discover new Asian talent and support independent cinema from Asia and further afield," said Ichiyama.
Kino Films is the film arm of Kinoshita Group, which also spans real estate, nursing homes, publishing, music and radio. The film arm distributes about 15 film a year in Japan, with recent releases including Jackie and Paddington 2, and is also ramping up production with titles such as Naomi Kawase's Radiance, which premiered at last year's Cannes.