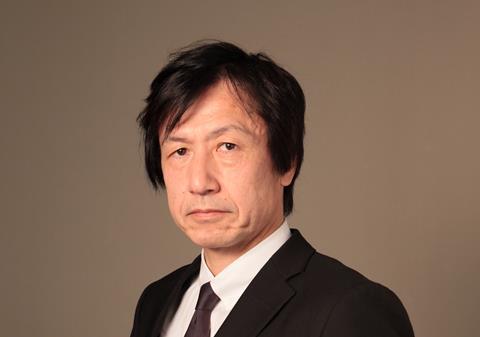 Japan's Tohokushinsha Film Corporation (TFC) has promoted Kiyotaka Ninomiya to the position of president and chief executive officer as part of a restructuring of the company to face the challenges of the digital age.
Ninomiya began his career at global advertising agency Hakuhodo and has worked with TFC for 19 years, most recently as executive vice president and chief operating officer. He replaces Tetsu Uemura who is stepping down and will continue to advise the company in the role of executive principal.
Listed on Tokyo's JASDAQ stock market, TFC is involved in production, distribution, the VFX business and also operates 11 cable channels in Japan. The company acquired Japanese rights to Jury Prize winner Les Miserables at this year's Cannes film festival and is scheduled to release films including Apollo 11, Hostiles, Neil Jordan's Greta and Shaun The Sheep Movie: Farmageddon in 2019.
Ninomiya says he plans to move the company towards a more flexible management structure to enable faster decision-making and expand the business in a rapidly-changing digital landscape. "Looking ahead, I see a strong opportunity to build on and reinvigorate the momentum of Tohokushinsha's almost 60 years of history by delivering fresh creative content and launching innovative ventures. I look forward to partnering with the entire team to expand our footprint toward the future evolution of technology," Ninomiya said.
TFC's recent investments in Japanese films include Touken Ranbu, an adaptation of the popular video game and TV series, and Takeshi Kitano's Outrage Coda, which premiered at Venice in 2017. The company also co-produced Sofia Coppola's Lost In Translation and has also co-produced and distributed in Japan her subsequent titles including Marie Antoinette, Somewhere and The Bling Ring.