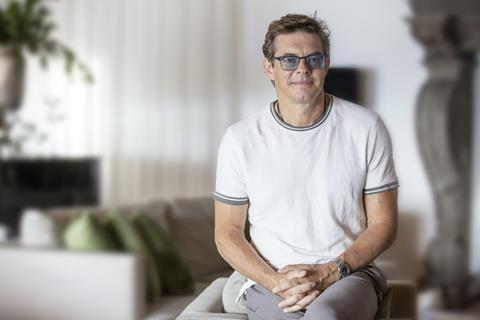 Appreciation of genre films has improved so much over the past five years that Jordan Peele's horror title Get Out would win the industry's top award were it nominated today, according to the film's producer Jason Blum.
"If Get Out were nominated for the best picture Oscar today, it would win," said Blum, speaking at Locarno Film Festival where he received the best independent producer honorary prize on Saturday (August 6).
Get Out won Peele the best original screenplay Oscar in 2018, having been nominated for four awards including best picture. "It didn't win [best picture] at the time because people still thought 'it's a horror movie' – they dismissed it," said Blum.
Acceptance of the genre has spread to filmmakers themselves. "People are less dismissive of horror – the Academy and fans are, but also directors are," he said. "There are all sorts of directors who never would have done a horror movie before Get Out. [Now] they're like, 'This is interesting, maybe there's something here'. I would really credit Jordan with making horror more mainstream."
Founded in 2000, the producer's Blumhouse Productions pursues a low-budget, high-output model – with the latter applying to both the company's number of films and the size of their cinema releases.
He expressed delight at recent Warner Bros Discovery developments, which saw the abandonment of several direct-to-streaming projects, believing it represents a move back towards theatrical prominence.
"David [Zaslav, Warner Bros Discovery CEO and president] really believes in the theatrical model and theatrical windowing," said Blum. "Streaming is not a good way to see horror movies and also financially it's a disaster.
"Streaming is so antithetical to our whole business model. They encourage you to spend more money. The more money you spend, the more you get paid and you only get paid up-front. I personally think bigger budgets are a death to creativity."
Blum did acknowledge the "heart-breaking" cancellation of several projects including Adil El Arbi and Bilall Fallah's Batgirl and said: "That particular thing is a very difficult decision."
Director selection
Blumhouse has made 130 features since its inception, with 119 of those in the last decade. The company has worked with filmmakers including Spike Lee, Damien Chazelle, Scott Derrickson, M. Night Shyamalan and Mira Nair.
Blum explained why the company almost exclusively works with established filmmakers over debut directors. "Working with first-time directors is a nightmare," he said. "We do it in TV a lot but we really try not to do it in movies. It's mostly about the director learning on the job, which is expensive. Experienced directors know what they're going to need, what's going to wind up in the movie – they can be much more efficient. First-time directors are incredibly inefficient."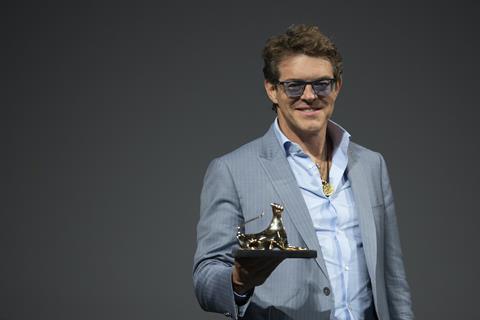 He believes Blumhouse bucks a Hollywood trend by looking at a director's entire body of work when considering collaborating. "When you're a [studio] executive and you pick a movie, if the movie doesn't work, you say 'the last movie that the director did was a big success, it's not my fault!' – you have cover. But if you pick a movie from a director whose last movie didn't work and then your movie doesn't work, you're more on the hook.
"So the whole system is screwed up. It's all weighted in this really goofy way to the director's last movie."
As for Blumhouse, "what we say to directors is, 'your last movie didn't work. I love this script, but you have to make it for $1m'. And they say 'OK' because they can't really go anywhere else."
Peele's Get Out was an exception to the debut director rule, due to the filmmaker's extensive on-set experience through shows like Key And Peele. After second feature Us in 2019, Blum was keen to work with Peele for a third time on Nope, which is set for release in UK-Ireland cinemas this weekend.
"Had he asked me to do it, I would have said yes," says Blum, but "he wanted to do it on his own, I had to respect that." Despite his absence, he joked that Nope has joined a list of films he didn't make but for which he is often erroneously given credit – that he graciously accepts.
Festival launches
Locarno programmed Get Out and Shyamalan's 2019 feature Split at this year's festival. While there were no new Blumhouse titles, the company regularly launches its original films at key industry meets. "The Get Out Sundance launch did two things: it got the audience excited about it, and it got the studio excited, which is very important," said Blum. "Festivals are so important for launching what everyone complains there's not enough of – original movies. We would rarely launch a sequel at a festival because there's a built-in audience."
While thriving in horror, the Blumhouse model has yet to be applied as successfully to other genres. "They do work, but not as low-budget as us," said Blum, citing The Hangover comedy franchise. He has an idea to improve financial results across all films.
"What I believe does work in every genre, and makes the movie better, is not paying the above the line [those responsible for creative development including writers, directors, actors and producers] up front," he said. "It would be very interesting to do a Marvel or Star Wars movie and just pay everyone below the line.
"One of the reasons those movies are so expensive is because all the actors, the director and producer are making so much money. Take those people, and align them with the studio – so instead of the movie being $200m, it would be $100m. That I do think would work in every genre. It would be very interesting."