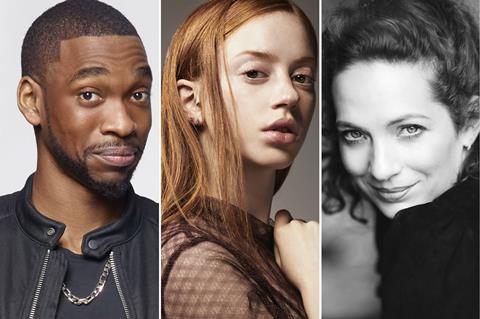 Jay Pharoah, recognised for his recent roles in Unsane and Ride Along, has joined Lily Newmark and Katherine Parkinson in Rudolph Herzog's How To Sell A War.
Bankside Films is handling sales on the project, which is now shooting in Georgian capital Tbilisi before moving to Dublin, Ireland.
Author and documentary filmmaker Rudolph Herzog (The Paedophile Next Door), who is the son of Werner Herzog, makes his fictional feature debut on the film, which follows a PR consultant and her naïve new intern working for a global charity concert. They try to keep the event on track despite interference from a local warlord.
Samantha Taylor and Mike Downey are producing under their Dublin-based banner Film and Music Entertainment (F&ME). Key financing comes from the UK's Quickfire and Helsinki-based IPR.VC with co-funding from from the Georgian National Film Centre and the tax credit scheme of Enterprise Georgia.
Tim Price wrote the script based on an idea by Raid Sabbah. Co-producers are Vladimer Katcharava and Radek Drabik and executive producers are James Atherton, Jan Pace, James Bierman and Aleksi Bardy.
Crew include DoP Peter Zeitlinger (Grizzly Man) and editor Anne Sopel (Whisky Galore).
Sister Bliss, the musician and DJ renowned for forming the band Faithless, is in advanced negotiations to record the film's score.
Also on F&ME's upcoming slate is Ivan I. Tverdovsky's Jumpman, the next feature from the Zoology director. The company is aiming to have 10 features on its slate be completed or go into production in 2018.