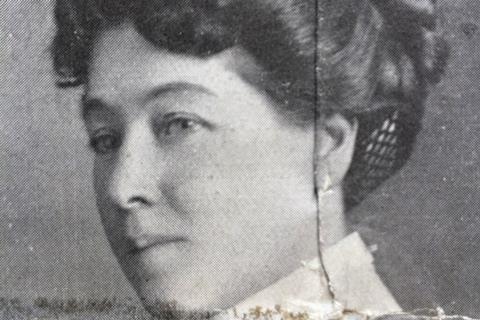 French director Jean-Jacques Annaud is set to direct an international drama series about pioneer filmmaker Alice Guy, the first woman to direct a fiction film in the late 1890s who then went on to set up one of the first studios in the US.
Paris-based Wild Bunch TV and 68Productions and talent agent Jeff Berg are partnering on the series, adapted from the 2015 autobiography Alice Guy by French writer Emmanuelle Gaume.
It will be the second foray into TV for Wolf Totem and The Name Of The Rose director Annaud after his 2018 crime drama The Truth About The Harry Quebert Affair.
Guy (also known as Alice Guy-Blaché) witnessed the birth of France's fledgling cinema industry first-hand in the 1890s when she got a job as the secretary to Gaumont co-founder Leon Gaumont.
Her position brought her into contact with cinema pioneers such as Auguste and Louis Lumière and all the latest technological developments related to cameras and projectors. Before long her role had expanded into all aspects of the burgeoning company.
Having worked with many of the early demonstration films, Guy proposed making a fiction film. It resulted in the 1896 fantasy drama The Cabbage Fairy, which is believed to be the first film made by a woman. It was the first of some 400 short productions by Guy, most of which are uncredited.
Guy was head of production at Gaumont from 1896 to 1907 until she left for the United States with her husband Herbert Blaché where they partnered on one of the country's first film studios The Solax Company in New York. Guy later moved to Hollywood with her husband but after they divorced in 1922, she returned to France and never made another film.
In the backdrop, she had a turbulent personal history as an illegitimate, mixed race child who grew up in Chile, France and Switzerland.
"It's the story of the meteoric life of an extraordinary young woman, so rapidly celebrated and so quickly forgotten, who happens to be the world's first female filmmaker," said Annaud. "I want to bring her out of the oblivion into which she has fallen. Telling this story is also a wonderful way for me to pay tribute to my craft."
Wild Bunch TV chief Gregory Strouk also highlighted Guy as "an important and unfairly forgotten female figure".
Sophie Wittmer, co-founder of 68Productions said the company's journey with Guy had begun when it bought the rights to Gaume's autobiography in 2016. They first explored her life with a documentary for France 3 in 2017.