EXCLUSIVE: Cannes Jury Prize winner marks Godard's first Official Selection award in 50-year career.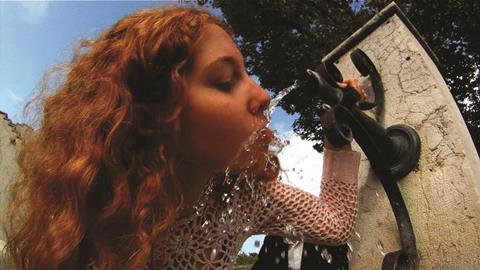 Jean-Luc Godard's Cannes Jury Prize winner Goodbye to Language (Adieu au Langage) is proving a hit with buyers as well as critics.
Paris-based sales powerhouse Wild Bunch has sold the film to 30 territories including Japan (Gaga), the UK (StudioCanal), China (Domo Media), Latin America including Brazil (Imovision) and CIS (Carmen).
Deals for Benelux, Germany, the US and Canada are under discussion.
Wild Bunch Distribution released the 3D film in France on May 21.
"As well as prompting rave reviews from the critics in Cannes and winning the Jury Prize, the film is also drawing buyers from around the world," commented Wild Bunch sales chief Carole Baraton.
Goodbye to Language shared the Jury Prize with Canadian director Xavier Dolan's competition debut Mommy.
It is the first time 83-year-old Godard - who has presented 19 films in Cannes, kicking off with the Dziga Vertov Group's collective work Wind From The East in 1970 – has won an Official Selection prize.
The 3D Goodbye to Language, revolving around the story of two arguing lovers and a dog, both mystified and delighted critics in Cannes.
In an exclusive interview with camera and digital image specialist Canon, which provided some technical support to the production, Godard explained the film had been born out of a desire to experiment with the 3D format and "to make something without too many ideas".
On the awards fringe, the film's canine co-star, Roxy Miéville, also won the Jury Prize in the Palm Dog competition.
Godard had two films in Official Selection this year, having also directed a segment of Bridges of Sarajevo, which was given a Special Screening.
Having promised Cannes artistic director Thierry Fremaux he would attend the festival, the French-Swiss filmmaker stayed away.
Instead, Godard sent a "letter in motion" to Fremaux and outgoing Cannes president Gilles Jacob thanking them for the invitation but explaining he no longer felt part of the film distribution scene and was "inhabiting other worlds".