Pinewood exec joins finance and production outfit, backers of Genius and Sleepless Night.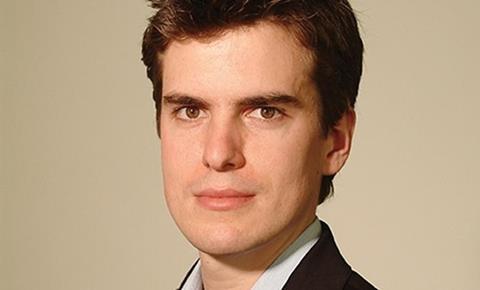 Former Pinewood Pictures head of acquisitions and development Jeremy Baxter has joined London and LA-based finance outfit Riverstone Pictures as head of acquisitions and development.
Baxter, who began his career at Focus Features and UPI before joining Protagonist Pictures (where he spent six years), will work closely with Riverstone co-founders Nik Bower and Deepak Nayar to grow the company's slate of features and third party pictures that it will finance.
Bower said: "Jeremy is an exceptionally talented executive and a rare all-rounder. He is highly regarded throughout the industry and brings with him a combination of deep talent relationships and excellent commercial taste. We are delighted to welcome him to the team."
Founded in October 2014, Riverstone Pictures is backed by Reliance Entertainment and Ingenious Media.
It has already financed acclaimed stage director Michael Grandage's debut feature, Genius, starring Colin Firth, Nicole Kidman and Jude Law, which sold to Lionsgate US in Cannes this year; and Baran Bo Odar's Sleepless Night, starring Jamie Foxx and Michelle Monaghan, which is currently shooting in Atlanta, Georgia.
Sleepless Night is the first film to come out of a multi-picture co-financing pact between Riverstone Pictures and US distributor Open Road Films.