Jonathan Agassi Saved My Life, the feature documentary playing in Jerusalem Film Festival's Documentary Competition, has been boarded for world sales by Vienna-based sales agent Autlook Filmsales.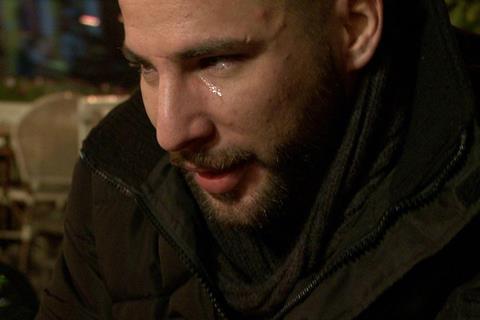 The film is set to have its world premiere on Tuesday (July 31) and plays again on Sunday (Aug 5). It is an intimate look into the life of world-famous gay porn star Johnathan Agassi, chronicling his journey from being an effeminate young boy experiencing a tough childhood in a Tel Aviv suburb, through his rise to becoming a global figure in the sex industry.
Tomer Heymann, one half of the fraternal filmmaking duo the Heymman Brothers, directed the project over an eight-year period, with his brother Barak producing. The pair previously made Mr Gaga, which is the most successful Israeli documentary in the country's history (clocking 131,378 national admissiona), and Who's Gonna Love Me Now?, which was an award-winner at the Berlin Film Festival in 2016 and was also repped by Autlook.
Jonathan Agassi was funded by the Heymman brothers alongside Israeli broadcaster Channel 8, HOT, Makor Foundation, and Mifal Hapai. During production, it also participated in several pitching events including the UK's Sheffield Doc/Fest, Medimed in Spain and Israel's CoPro event. They Heymann brothers retain rights in Israel, where Channel 8 will broadcast a four-part episodic version of the film.
Salma Abdalla, CEO Autlook Filmsales commented: "Autlook had repped Who´s Gonna Love Me Now? by Tomer and Barak Heymann and we are again impressed by their powerful and multi-layered storytelling. While we experience the brutal mechanisms of the porn industry through an intense decade with gay porn star Jonathan Agassi, director Tomer unfolds an even bigger and complex Oedipus-like family story that will speak to a global audience."