The festival has revealed its line-up of Polish films and co-productions.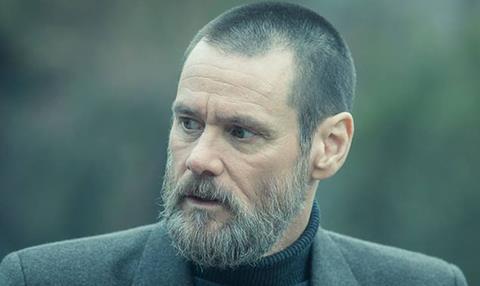 True Crimes, Alexandros Avranas' crime thriller starring Jim Carrey and Charlotte Gainsbourg, will have its world premiere as a special screening at the upcoming Warsaw Film Festival (Oct 7-16).
The US-Pol-UK co-production marks the English language debut of Greek director Avranas, whose previous feature Miss Violence won a Silver lion for best director at Venice Film Festival in 2013.
Based on a 2008 article in The New Yorker, the story follows a murder case that is reopened after a newly-published novel sheds light on the previously unsolved crime.
The 32nd edition of the Warsaw Film Festival has revealed the line-up of Polish films that will screen across its various strands.
True Crimes plays as a special screening. Also having its world premiere in that category is the Mex-Pol anthology film Tales Of Mexico (El Habitation), which features eight different stories from various directors, all of which are set in the same room over a 100-year period.
The event's International Competition will feature the following Polish titles: Adam Guziński's Memories Of Summer (Wspomnienie Lata), Anka and Wilhelm Sasnal's Pol-Swi co-pro The Sun, The Sun Blinded Me (Słońce, Słońce Mnie Oślepiło), and Yeşim Ustaoğlu's Tur-Pol co-pro Clair Obscur (Tereddüt).
The 1-2 Competition will also feature three Polish films: Bartosz M. Kowalski's Playground (Plac Zabaw), Sofia Exarchou's Gre-Pol co-pro Park, and Andrius Blaževičius' Lit-Pol co-pro The Saints (Sventasis). Elsewhere, The festival's documentary competition features one Polish film, Anna Zamęcka's Communion (Komunia).