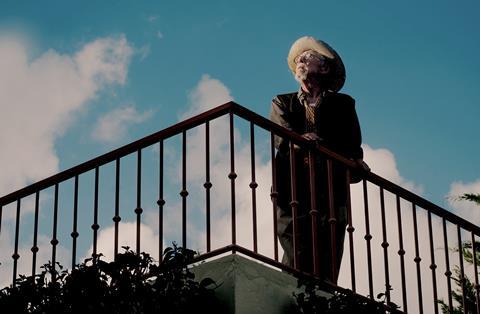 Trafalgar Releasing has acquired the UK rights to drama That Good Night, the last film to feature the late John Hurt in a lead role.
The Portugal-set drama will play at the 27th Dinard British Film Festival (Sept 27 - Oct 1), following beths at both the Edinburgh International Film Festival and Shanghai International Film Festival in June.
The film follows Ralph (Hurt), a once-famous screenwriter, who is in his seventies and terminally ill. He has two final missions: to be reconciled to his son, Michael, and, secretly, to ensure he is not a burden to his wife, Anna, by enlisting a mysterious 'visitor' to help him pass painlessly into 'that good night'.
Charles Dance (Game Of Thrones) Sofia Helin (The Bridge), Erin Richards (The Quiet Ones), Max Brown (Agent Carter), Noah Jupe (The Night Manager) and Joana Santos (Lacos De Sangue) round out the cast.
The film is directed by Eric Styles (Relative Values) and the screenplay is by Charles Savage based upon the stageplay by N.J Crisp. The producer of the original stageplay, Alan Latham of GSP Studios, produced the feature adaptation alongside Savage.
The deal was struck between Trafalgar and executive producer Victor Glynn and producer Latham with parties considering a spring 2018 release.
International rights are being handled by Double Dutch International which has signed deals with Cinesky for airlines, Umbrella Entertainment for Australia/New Zealand, Cinemundo for Portugal and Neo Films for Greece. Jetsen Huashi has the rights for China.
The revered Hurt, who passed away in January 2017 after receiving treatment for cancer in 2015, made two movies last year: That Good Night and My Name Is Lenny, the latter being his last film.
He will also be seen this year in spy thriller Damascus Cover, alongside Jonathan Rhys Meyers.