EXCLUSIVE: The Act Of Killing director's next film will be a documentary, but he is also developing two narrative features including a musical inspired by a Samuel Beckett play.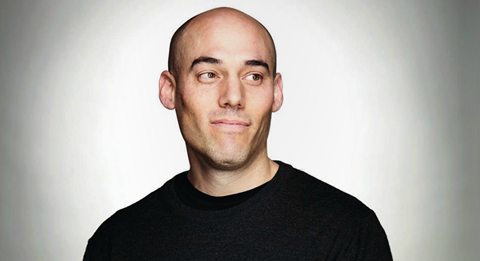 Following two acclaimed documentaries about the Indonesian genocide, The Act Of Killing and The Look Of Silence, BAFTA-winner Joshua Oppenheimer is developing two narrative features, including a musical inspired by Samuel Beckett's play Happy Days.
Speaking to Screen at Qumra, where he is one of the Doha Film Institute event's five Masters, Oppenheimer revealed he plans to write and direct both narrative projects, which will come after his third feature documentary.
The director is a lover of screen musicals and intends to push the boundaries and conventions of the genre as he has done with his documentaries. "It's a form of cinema that is honest about its own sentimentality," he said.
Happy Days is about a middle-aged married woman buried up to her waist in sand and recalling happier times in her life, although Oppenheimer said Beckett's play will only provide loose inspiration.
Another inspiration will be his favourite musical, Jacques Demy's The Umbrellas Of Cherbourg, for the way "there are no good or bad characters and the tragedy emerges from the interactions of people".
Next film
Oppenheimer hopes to begin shooting the feature documentary (he prefers to call them non-fiction films) this year, although he is keeping its topic and characters firmly under wraps. "I've been developing it for about a year and am pretty far advanced in my thinking," he said.
The need for secrecy is paramount on the new project, explained Oppenheimer. "When I made my first two films, my participants could find out nothing about me if they were to Google me. Now, the people I'm working with can find things out about me but I don't want them to hear me misquoted or quoted out of context describing the journey we're taking together.
"I have to keep that communication as pure as I can now that I'm not totally unknown. I take these long intimate journeys with the characters that change not just them but me."
His producer Signe Byrge Sørensen is exploring financing options and Oppenheimer admits the success of his first two films has put them in a stronger position.
"It's early days but it seems like we are in a position to choose which financiers and what model of finance we want rather than struggling to get whatever finance we can," said the director.
"But even with The Act Of Killing, which took five years to finance, we were very selective to protect the film."
Death threats
Oppenheimer is unable to return to Indonesia in the wake of The Act Of Killing and The Look Of Silence, which both feature Indonesian death-squad leaders who orchestrated the 1965-66 mass killings.
"I receive very regular death threats - not from the men in The Look Of Silence but from the henchmen of the most powerful perpetrators and politicians in The Act Of Killing," he said. "That's who I believe is sending the threats. So I can't return safely - I could get in but I don't think I'd get out again."
The US filmmaker, who now lives in Copenhagen, was recently in Washington DC for meetings at the White House to discuss the release of classified documents relating to the role of the US in the Indonesian genocide.
"The National Human Rights Commission of Indonesia has delivered a letter to President Obama. That was incredibly gratifying, and we're hopeful," added Oppenheimer.
"There's a precedent for America declassifying documents in response to requests from human-rights commissions and truth and reconciliations commissions."