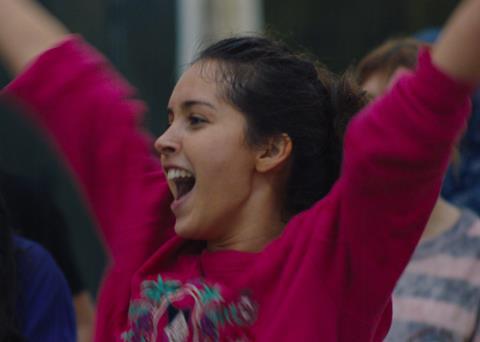 Paris-based Jour2Fête has unveiled fresh deals on Algeria's best international feature Oscar submissions Papicha by Mounia Meddour as well as Tunisian director Mehdi M. Barsaoui's well-received Venice Horizons title A Son.
Papicha, which world premiered in Cannes Un Certain Regard, has sold to Italy (Teodora), UK (Peccadillo), Ireland (Subtitle), Mexico (CineCanibal), MENA (MC Distribution) and Scandinavia (Angel Films).
They join Cannes sales to Japan (Klockworx), Spain (BTeam), Colombia and Brazil (Cineplex), Taiwan (Light Year Images) and Switzerland (Cineworx).
Set against the backdrop of Algeria's violent civil war in the 1990s, the film revolves around a free-spirited student who defies the rising tide of Islamic conservatism by organising a fashion show.
Furthermore Jour2Fête has also sold tense family drama A Son has sold to Italy (M2 Pictures), Benelux (Cineart), China (Turbo Film), Greece (Seven) and Brazil (Supo Mungam).
The film premiered in Venice's Horizons section, winning star Sami Bouajila the best actor award for his performance as a man who discovers a life-changing family secret when his son is injured in a terror attack.
The announcement of the Papicha deals follows news that the Academy Of Motion Picture Arts And Sciences had accepted its eligibility as Algeria's official entry even though it failed to meet requirements that it screen in its country of origin for seven days, due to censorship issues.
The film was due to premiere with a gala screening in the Algerian capital of Algiers on Sept 22 ahead of a wide release but Algerian authorities pulled permissions at the 11thh hour without explanation.
No official explanation was given but the film's storyline is believed to have struck a raw nerve with Algeria's interim government amid ongoing pro-democracy street protests every Friday, dubbed The Revolution of Smiles.