Burn The Stage: The Movie, the feature documentary about South Korean boy band BTS, has broken the global admissions record for an event cinema release.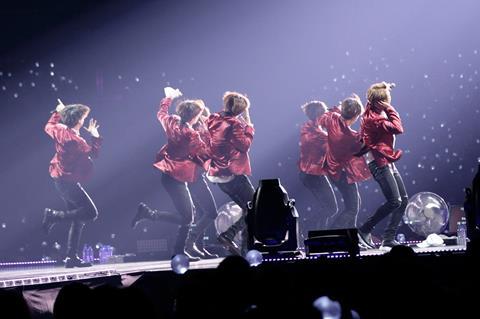 The film has clocked 1.4 million admissions from 79 territories so far, adding up to box office takings of $14m. That figure breaks the 1.2 million admissions registered globally by One Direction: Where We Are in 2014.
UK-based distributor Trafalgar Releasing handled distribution outside of South Korea and Japan, where it was released by the Walt Disney Company and Toho respectively.
Burn The Stage: The Movie received its major event release date on November 15, and played in further showings over the weekend. The film will play some encore screenings next weekend.
It reached the number 10 spot in the US box office chart this weekend with $3.6m from 617 sites, breaking the record for the highest-grossing music event cinema release in the country.
In the UK, it charted at number six this weekend with takings of $830,000.
Further notable territories include the Philippines and Indonesia (both more than 100,000 admissions), a $14,000 screen average in Denmark, and box office takings of $800,000 in Germany and Austria.
Burn The Stage goes behind the scenes on the K-Pop band's Wings tour of 2017.
Further event cinema releases from Trafalgar this year include Coldplay: A Head Full Of Dreams, which grossed £509,500 on a one-night engagement last week.
"It's been extraordinary to witness yet again, through these two very distinct acts, the power of the big screen to bring fans together," said Trafalgar CEO Marc Allenby.