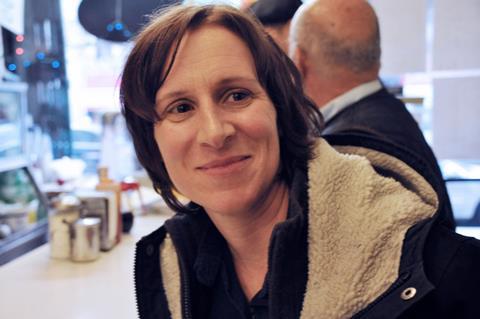 US director Kelly Reichardt will be honoured with the Carrosse d'Or award of the French directors guild La Société des Réalisateurs (SRF) during the 54th edition of its Directors' Fortnight Cannes parallel section, running May 18 to 27.
She will be presented with the prize at the opening ceremony of Directors' Fortnight on May 18.
Reichardt will be in Cannes this year with ninth feature Showing Up, which world premieres in competition in Official Selection.
"From River Of Grass to First Cow, we have consistently admired the spirit of freedom that radiates from your work. This is proof to us that cinema is often reinvented and re-energised in its most handcrafted forms. We sense a gentle resistance to the standardised perception of society and film throughout your filmography," SRF board members wrote in a letter to the director.
"Your unique approach to the characters that fill your stories – sensitive, critical and compassionate all at once – takes root in our imagination. This specificity, so different from the many clichéd views of America, is inscribed in the geography of your films and is a great source of inspiration for us."
SRF members Jacques Audiard, Thomas Bidegain, Lucie Borleteau, Katell Quillévéré, Axelle Ropert, Pierre Salvadori and Philippe Fauchon were among the signatories.
The Carrosse d'Or was launched in 2002 to fete directors of innovative works with an uncompromising and daring spirit in directing and production.
Past recipients have included Frederick Wiseman, John Carpenter, Martin Scorsese, Werner Herzog, Aki Kaurismaki, Jia Zhangke, Naomi Kawase and Nanni Moretti.