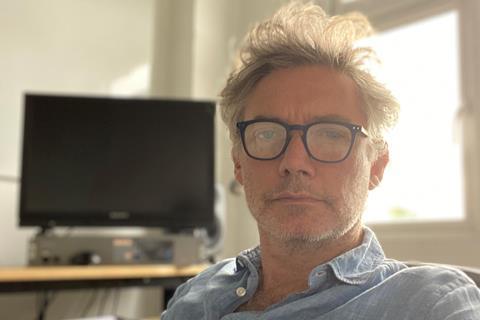 Oscar-winning UK director Kevin Macdonald is teaming with Altitude and broadcaster ITV for a feature documentary that delves intothe UK's ICU wards during the peak of the Covid-19 pandemic.
The One Day In September director is working with Canadian film producer Lawrence Elman and founder of BBC's Storyville strand Nick Fraser on The Year That Changed Britain (working title).
The documentary is a co-production between Fraser's Docsville Studios, Altitude Factual and Expanded Media.
ITV controller of factual Jo Clinton Davis and head of factual entertainment Sue Murphy commissioned the documentary. It marks the first project to emerge from producer and distributor Altitude Media Group's recently launched factual arm.
The film will be released in the UK and Irish cinemas by Altitude Film Distribution in 2021.
Macdonald has gained access to intensive care units across the UK – from the Whittington Hospital in London to The Royal Preston Hospital in Lancashire.
Set against the backdrop of the UK's second wave of infection, his film tells the story of Covid-19 in the UK through the eyes of those on the frontlines through personal testimony and observational footage.
It starts before the pandemic became a worldwide medical emergency and stretches through to the peak of the crisis.
Producers are Lawrence Elman and Katie Buchanan, while the executive producers are Fraser, Altitude Factual's Will Clarke and Paul Sowerbutts and Expanded's Francis Hopkinson and Liz Thornburn.
Macdonald, whose credits include Touching The Void and Whitney, said: "As we are living with the unfolding pandemic we are enduring and adapting to how this affects us all, this film is crucial to our comprehension of what our future will look like.
Clinton Davis said: "This ambitious film promises to provide a remarkable perspective on the pandemic – especially through the unique lens of Kevin Macdonald. This will be a truly in-depth and deeply human portrait of both medics and patients in real time as events unfolded."
Established in March, Altitude's factual division was set up to produce natural history, documentary series and features and is led by former Channel 4 Rights, Zodiak Media and Cove Pictures executive Sowerbutts.
This story first appeared on Screen's sister site Broadcast.