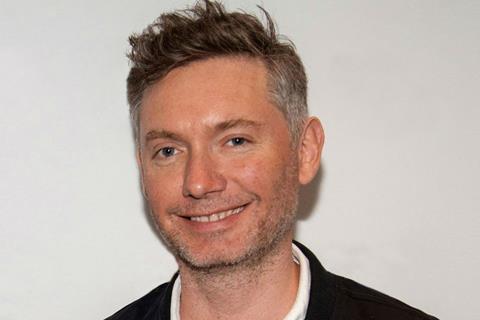 Kevin Macdonald, the UK director of Whitney, is now working on a feature version of Simon McBurney's play The Encounter for Film4.
It is the true story of photographer Lorne McIntyre who made a celebrated 1969 journey into the remotest parts of Brazil where he encountered the 'cat people' of the Amazon's Javari Valley.
"I want to try to do it with a combination of documentary and drama," Macdonald explained.
McBurney based his play, which was staged in both London and on Broadway, on the book 'The Encounter: Amazon Beaming' by Petru Popescu.
Macdonald revealed details of the new project at the Edinburgh International Film Festival where Whitney is screening as UK premiere.
The director also confirmed his long-gestating project about the Lockerbie disaster, which he originally intended to make as a film, will be made as a six-hour TV drama for Channel 4 and will shoot next year. It was first developed at Film4.
"We found we just couldn't fit it into a [feature] fiction script, much as we tried," Macdonald explains. "So we turned it into TV."
Lockerbie is being produced by Chris Young, whose credits include The InBetweeners Movie, and is scripted by Scottish playwright David Harrower.
Macdonald is also continuing to develop his Guantanamo Bay feature, Guantanamo Diary. It is a drama based on the story of Mohamedou Ould Slahi, the Guantanamo Bay detainee, and is being made with Benedict Cumberbatch's production outfit SunnyMarch and producer Lloyd Levin.
"It is about this extraordinary character who was the most tortured man in Guantanamo who was believed to have been the master mind behind 9/11 and who, after 15 years, was released with no charges," Macdonald said.
The director hasn't yet met Slahi, now based in Mauritania, but has been in contact with him through Skype. "I was actually not very interested in doing the film but they said to me, 'talk to him,'" Macdonald revealed. "When you speak to him, you realise he has a tremendous sense of humour and tremendous ability to forgive. He is able to say 'I was glad to be there," which is such a hard to comprehend attitude after what he has been through."
A new draft of the script will soon be ready and the project will then go out to cast.
Macdonald says he is juggling all three projects and is not sure which will shoot first.