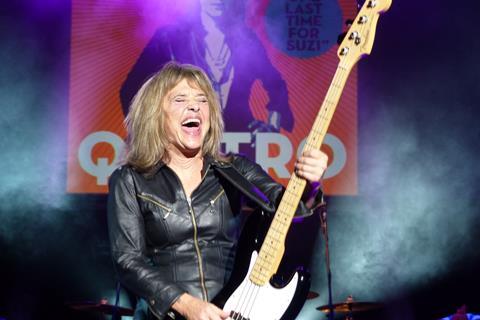 Sales agent Kew Media Distribution has added four titles to its slate ahead of the upcoming European Film Market (EFM, February 7 – February 16).
The new additions include Rock documentary Suzi Q, which recounts the life of the rock musician, with testimony from contemporaries including Alice Cooper, Debbie Harry and Joan Jett. Liam Firmager directs.
Also new is documentary Glitch In The Matrix from Rodney Ascher, exploring Simulation Theory through the stories of real people questioning if they are living in the real world or a computer simulation.
Writer-director Julius Amendume's Rattlesnakes is a neo-noir psychological thriller adapted from the stage-play of the same name, centring a California life guru who is ambushed by masked men. Nik Powell is an executive producer on the title.
Finally, Micah Gallo's Itsy Bitsy is a horror-thriller about a single mother who leaves New York City with her children to work as a private nurse in the mid-West, and finds an ancient relic bringing doom in her new location. Elizabeth Roberts stars in the lead role of Kara.
These four films join titles including controversial Sundance Michael Jackson doc Leaving Neverland, and Leonard Cohen documentary Marianne & Leonard – Words Of Love on the Kew Media slate.