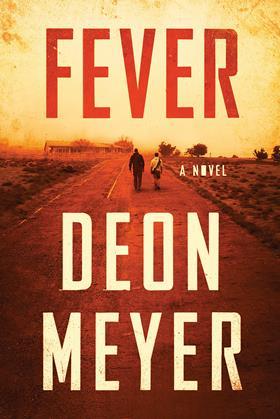 UK production outfit Sid Gentle has bought the television rights to Deon Meyer's best-selling post-apocalyptic novel, Fever.
The Crown writer Ed Hemming has been brought on board to write the script for the TV series, which will be "set in the near future about a relationship between a father and son after a fever has wiped out 97% of the population," says Fred Weston Smith, a script editor at Sid Gentle.
Meyer's novel, Fever, has been published all over the world, including by Hodder in the UK, Grove Atlantic in the US and Jonathan Ball in South Africa.
Billed as a cross between Stephen King's The Stand and Cormac McCarthy's The Road, Fever is narrated by a 47- year old man who tells of his teenage years when his father founded a small settlement in South Africa, safe from a virus that has killed most of the world's population. But as the community grew, so did their problems, their jealousies and the relationship between father and son.
Sid Gentle is now shooting the third series of the Bafta and Golden Globe-nominated spy series Killing Eve for BBC America. The company was formed in 2013 by Sally Woodward Gentle and has since produced The Durrells for ITV and the acclaimed Neil Gaiman's Likely Stories for Sky Arts.