King Kong Skull Island to feature contemporary, female-led multicultural ensemble.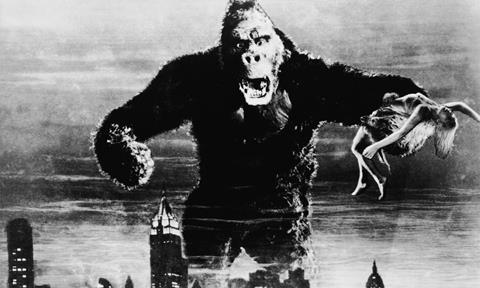 MarVista Entertainment and IM Global Television have partnered to develop, co-produce and co-finance a contemporary television series reinvention of King Kong.
Jonathan Penner and Stacy Title are attached to write and serve as executive producers on King Kong Skull Island.
The project is based on the Skull Island property created by fantasy and sci-fi artist Joe DeVito's DeVito ArtWorks, a storytelling universe authorised by the estate of King Kong creator Merian C Cooper.
Trolls executive producer Dannie Festa of World Builder Entertainment will also serve as executive producer.
The partners envision King Kong Skull Island as a serialised, contemporary continuation of Cooper's classic 1933 monster film to feature a female-led, multicultural ensemble.
The project is unrelated to the recent Warner Bros and Legendary Pictures feature Kong: Skull Island, although the producers aim to tap into the global fanbase of Kong.
The indelible fixture in cinematic history and pop culture has spawned more than 10 films, animated television series, and theme park attractions.
"It's been a privilege to work with Joe DeVito and his truly unique, never-before-seen Kong universe," Festa said. "We feel confident that it will be hugely appealing to fans all over the world."
"Jonathan and Stacy have taken a world that has enraptured audiences in all its many forms over the years and given it a contemporary, female-focused spin," MarVista CEO Fernando Szew said.
"It is with great anticipation that we partner with IM Global Television to bring this exciting new vision directly into viewers' homes."
"There's clearly a deep and abiding interest in this timeless story," IM Global Television president Mark Stern said. "We love Stacy and Jonathan's approach to this adaptation and look forward to partnering with MarVista as we bring this gripping tale of survival and adventure to life for a new generation of Kong fans."