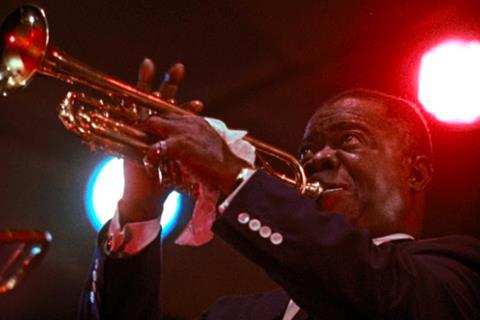 Kino Lorber has acquired US and all international rights to Bert Stern's recent 57th New York Film Festival revival screening Jazz On A Summer's Day, in collaboration with longtime partner Adopt Films.
The film will release the 1959 film – regarded as one of the first live concert films – theatrically in 2020 before making it available on the company's new VOD platform KinoNow, and home video.
IndieCollect oversaw a 4K restoration on Jazz On A Summer's Day, with colour correction by Oskar Miarka. The film was named to the National Film Registry in 1999, and the national film preservation board of the Library of Congress funded the restoration in time for its 60th Anniversary.
Jazz On A Summer's Day was shot at the 1958 Newport Jazz Festival in Rhode Island and features performances by music legends Louis Armstrong, Thelonious Monk, Gerry Mulligan, Anita O'Day, Chuck Berry, Dinah Washington, and Mahalia Jackson.
"We were thrilled when Jazz On A Summer's Day was brought to our attention by our friend Tim Grady, whose Adopt Films label we've been handling for many years," said Kino Lober president and CEO Richard Lorber. "With his participation we were able to bring this masterwork into our Kino Lorber camp for a much deserved national theatrical repertory release.
"Due to the exemplary 4K restoration undertaken by Sandra Schulberg's IndieCollect, the film is incandescent on screen and sounds better than ever –a fitting tribute to the iconic artists performing in their prime, and captured by the discerning photographic eye of the masterful Bert Stern. With the active participation at screening events by Shannah Laumeister Stern, trustee of the Bert Stern Trust and his widow, we expect to generate even more excitement for screening events across the country."
Kino Lorber negotiated the deal with Shannah Laumeister Stern. The distributor's pipeline includes Venice selection Martin Eden starring Coppa Volpi best actor winner Luca Marinelli, and, from Cannes, Sorry We Missed You, Beanpole, and joint jury prize winner Baccurau.