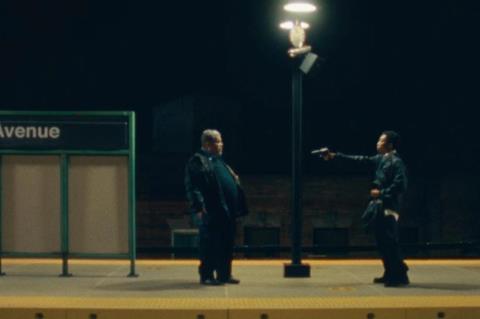 Kino Lorber has acquired North American rights to SXSW prizewinner Story Ave, debut feature of music video director Aristotle Torres.
Kino Lorber is planning a theatrical release for the film in October, followed by a digital and home video release on all major platforms.
Starring Luis Guzmán and Asante Blackk, Story Ave won a Special Jury Award for Cinematography at SXSW for director of photography Eric Branco.
The drama centres on a South Bronx teen artist who escapes into the world of graffiti gangs after the death of his brother but finds a new path through his friendship with a bus conductor.
Co-written by Torres and Bonsu Thompson, Story Ave is a FirstGen Content and Foxxhole Entertainment Production, in association with Mero Mero Production, The Space Program and Dark Rabbit Productions. Lizzie Shapiro, Datari Turner, Jamie Foxx and Torres produced. Executive producers are Michael D'Alto, Randal Sandler, Claude Amadeo and Chris Triana for FirstGen Content, Martin Cabrera and Robert Aguilar for Mero Mero, Luis Guzmán and Cemí Guzmán for Dark Rabbit, Gus Deardoff for The Space Program, and Jan McAdoo.
Kino Lorber senior vice president of theatrical distribution and acquisitions Wendy Lidell commented: "Story Ave is a New York story unlike any we've seen before. Aristotle Torres shines an authentic light on the South Bronx, its beauty never eclipsed by its hardships, and offers audiences the true gift of a complex and worthy role for the immensely talented Luis Guzmán."
Torres added: "I am incredibly honoured that my first film has been acquired by Kino Lorber. This partnership with such a renowned distributor is a dream come true, and I am grateful for their recognition of my work. The team and I invested our hearts and souls into this project, and I am thrilled to see it find a home with such a prestigious brand."