The winners of this year's jury and special awards were revealed tonight [March 17] at the ceremony hosted by Vanessa Bayer.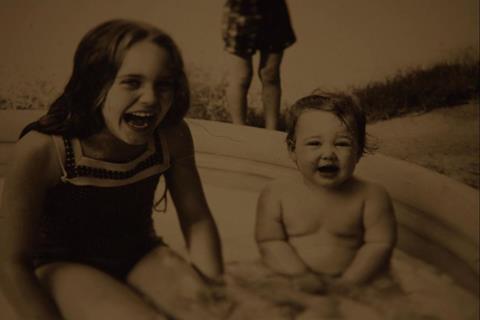 SXSW has announced the winners of this year's Jury and Special Awards.
Trey Edward Shults' KRISHA, expanded from his award-winning short of the same name, was named the Grand Jury winner of the Narrative Feature Competition, with Special Jury Recognition for Visual Excellence going to Creative Control director Benjamin Dickinson.
Grand Jury winner of the Documentary Feature Competition went to Scott Christopherson & Brad Barber's Peace Officer, with Special Jury Recognition for Directing going to A Woman Like Me directors Alex Sichel and Elizabeth Giamatti.
Twinsters directors Samantha Futerman and Ryan Miyamoto were awarded Special Jury Recognition for Editing.
Kyle Buchanan, Wesley Morris and Krista Smith made up the Narrative Feature Competition jury, while the Documentary Feature Competition jury consisted of Tabitha Jackson, Jason Spingarn-Koff and Alison Willmore.
Short Film Jury Awards went to the likes of Michael Mohan's Pink Grapefruit, Gillian Wallace Horvat's Kiss Kiss Fingerbang and Meg Smaker's Boxeadora.
The awards were hosted by Saturday Night Live's Vanessa Bayer, who stars in Trainwreck which had its work-in-progress debut on Sunday [March 15] at the festival.
Feature films receiving Jury Awards were selected from the Narrative Feature and Documentary Feature Competition categories, and are also eligible for Audience Awards which will be announced on March 21.
SXSW continues showing films through to Saturday [March 21]. Over the course of its nine days, the festival will have screened over 150 features, including 102 world premieres.
The full list of winners is as follows:
Feature Film Jury Awards
NARRATIVE FEATURE COMPETITION
Grand Jury Winner: KRISHA, director: Trey Edward Shults
Special Jury Recognition for Visual Excellence: Creative Control, director: Benjamin Dickinson
DOCUMENTARY FEATURE COMPETITION
Grand Jury Winner: Peace Officer, directors: Scott Christopherson, Brad Barber
Special Jury Recognition for Directing: A Woman Like Me, directors: Alex Sichel, Elizabeth Giamatti
Special Jury Recognition for Editing: Twinsters, directors: Samantha Futerman, Ryan Miyamoto
Short Film Jury Awards
NARRATIVE SHORTS
Winner: Pink Grapefruit, director: Michael Mohan
Special Jury Recognition: Share, director: Pippa Bianco
DOCUMENTARY SHORTS
Winner: Boxeadora, director: Meg Smaker
MIDNIGHT SHORTS
Winner: Kiss Kiss Fingerbang, director: Gillian Wallace Horvat
ANIMATED SHORTS
Winner: World of Tomorrow, director: Don Hertzfeldt
Special Jury Recognition: teeth, directors: Daniel Gray, Tom Brown
MUSIC VIDEOS
Winner: Paolo Nutini - "Iron Sky", director: Daniel Wolfe
Special Jury Recognition: DJ Snake featuring Lil' Jon - "Turn Down for What" Director: DANIELS
TEXAS SHORTS
Winner: The Samaritans, director: John Bryant
TEXAS HIGH SCHOOL SHORTS
Winner: It's A Thing, directors: Meredith Morran, Sage McCommas
SXSW Film Design Awards
EXCELLENCE IN POSTER DESIGN
Winner: Manson Family Vacation, designer: Yen Tan
Special Jury Recognition: The Ecstasy of Wilko Johnson, designer: Jonny Halifax
EXCELLENCE IN TITLE DESIGN
Winner: Manhattan, designer: Dan Gregoras for Imaginary Forces
Special Jury Recognition: The Fitzroy, designers: Chris Tozer, Marko Anstice
SXSW Special Awards
SXSW Gamechanger Award
Winner: Yvonne Kerékgyártó, Free Entry
Louis Black "Lone Star" Award
Winner: Western, directors: Bill Ross, Turner Ross
Karen Schmeer Film Editing Fellowship presented to: Anna Gustavi