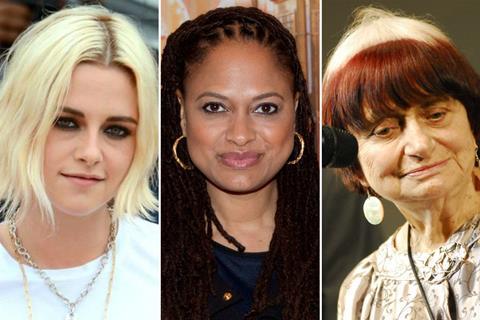 Competition jury members Kristen Stewart and Ava DuVernay and director Agnes Varda will be among 82 female industry figures making a silent ascent of the red carpet tonight (12 May) at Cannes Film Festival.
They will be highlighting the lack of female representation at the festival over its 71 editions. Just 82 films directed by women have screened here in Competition, compared to 1,645 directed by men.
The initiative has been spearheaded by French cinema gender equality movement 5050x2020.
The 82 women will climb the steps halfway, and then face the Palais des Festivals, standing motionless and in silence, in act of solidarity, showing how hard it is for women to climb the professional ladder in the cinema world.