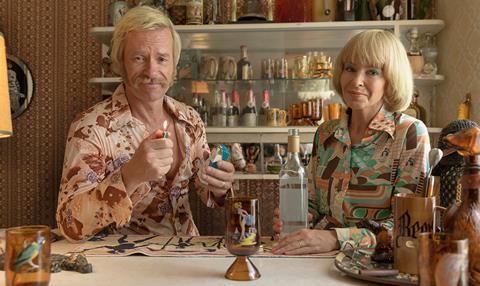 UK sales outfit WestEnd Films has scored a raft of deals on Swinging Safari, Stephan Elliott's comedy starring Kylie Minogue and Guy Pearce, which was previously titled Flammable Children.
Blue Fox Entertainment has taken North America rights – the company is planning to release the film theatrically in early Summer 2019.
Rights have now also gone for Benelux (One2See Movies), Germany (Lighthouse Entertainment) and Greece (Spentzos). Previous deals were done for the UK (Thunderbird), France (Swift), Italy (Lucky Red), Spain (Twelve Oaks), Switzerland (Frenetic), Scandinavia (Sandrew), and the Middle East (ECS).
Swinging Safari is a comedy set on the sunny beaches of Australia in the mid-1970s. Hit by the sexual revolution, and the body of a 200-ton whale, the lives of three unique families are turned upside down.
Pearce and Minogue star alongside Radha Mitchell (The Shack), Julian McMahon (Nip/Tuck), Asher Keddie (Wolverine), and Jeremy Sims (Idiot Box).
Producers on the project are Al Clark and Jamie Hilton.
WestEnd's EFM line-up also includes Agnieszka Holland's Mr Jones, starring James Norton and Vanessa Kirby, which will play in Berlinale's Official Competition.