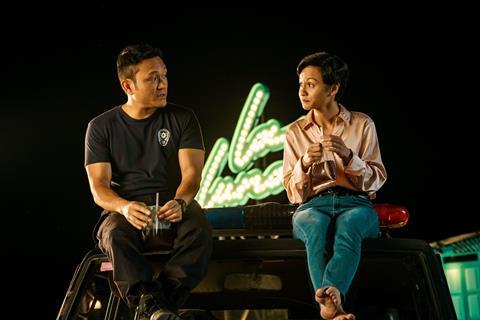 Singapore-based Clover Films has lined up the release of comedy-drama La Luna in Asia, which is set to world premiere in Tokyo International Film Festival's Asian Future competition.
Directed by Singapore's M Raihan Halim, the Malay-language feature will open on November 9 in Malaysia through Skop Productions on a wide release of at least 70 cinemas, which will be followed by Singapore on November 16 through Golden Village Pictures.
The Singapore-Malaysia co-production will also be rolled out towards the end of the year in Indonesia (CGV), Taiwan (Sky Films) and Hong Kong (One Cool Film). Louis Koo's One Cool Film has boarded the project as a co-investor through its new Malaysian operations.
The story follows a city girl who opens a lingerie shop in a conservative village and releases the emotional baggage of the villagers, but the strict village head is determined to drive her out.
It features a Malaysian main cast led by Shaheizy Sam who was most recently seen in blockbuster hits Polis Evo 3 and Malbatt, and Sharifah Aamani, who is best known for the late Yasmin Ahmad's 2004 breakout hit Sepet. Filming took place in Malaysia in the small town of Kuala Kangsar, near Ipoh in the northwest of the country.
Main backers are Lim Teck's Clover Films, which also handles world sales, Adrian Teh's Act 2 Pictures and director Raihan's Papahan Films. It is supported by the Singapore Film Commission and the National Film Development Corporation Malaysia (FINAS) through its Film in Malaysia Incentive (FIMI). The project has been several years in the making since being selected for the Hong Kong-Asia Film Financing Forum (HAF) in 2017.
La Luna marks the second feature film of director Raihan whose feature debut is wrestling comedy Banting. He has also directed TV series.
Tokyo announced its full line-up today (September 27). The Asian Future section is a competitive strand that showcases films from upcoming Asian filmmakers who have made not more than three features.