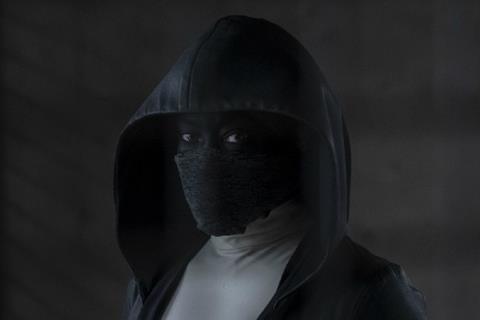 This year's Los Angeles Screenings took place against a backdrop of what Warner Bros TV distribution chief Jeffrey Schlesinger described as "seismic tremors" moving through the television industry.
And the 1,200 or so programming buyers who attended from around the world were eager to see how the effects of consolidation – particularly the unification of Disney and Fox's TV operations – and the impending launches of Disney, Warner and NBCUniversal streaming services, might be felt in the international TV sales sector.
At the Latin America-focused LA Screenings Independent segment of the event, where around 85 distributors pitched programming to buyers from hotel suite offices, there were signs that the region's big players are keen to reach out to international partners.
Brazilian TV giant Globo took the opportunity to unveil an English-language co-production deal with Sony and to make a presentation to other potential US production partners.
The idea, said Raphael Correa Netto, Globo's head of international business, was to let US producers "take a look at our content strategy, our slate and our unique capacity to create ideas and unite them with talent, and from there to leverage co-productions and other business."
In the Screenings' second half, buyers paid their usual visits to each of the Hollywood studios – plus a few independents – to see pilot episodes of recently-ordered broadcast network shows and a handful of upcoming cable and streaming series.
Disney Global Content focuses on growth, not glitz
Among the studios, Disney Global Content kept a lower profile than usual, skipping its traditional glitzy opening gala, but its bulging slate of around 20 new shows – from ABC Studios, 20th Century Fox Television, and FX Productions – meant long screening days for buyers.
New broadcast series praised by buyers included Warner Bros Worldwide's criminal psychologist drama Prodigal Son, with Michael Sheen; CBS Studios International's Edie Falco police procedural Tommy; and Disney's Southern Gothic dramedy Filthy Rich starring Kim Cattrall, with The Help writer-director Tate Taylor behind the scenes. eOne's reportedly pricey cop drama Deputy, with Stephen Dorff, also earned credit for its strong production values.
Overall, said Stephen Mowbray, head of Swedish public broadcaster SVT's international acquisitions and sales division, "the standard has been higher than the last couple of years, but there haven't been so many breakout shows."
Basic cable series that grabbed buyers' attention included NBCUniversal's humour-infused sci-fi drama Resident Alien and Disney's sci-fi miniseries Devs, from Ex Machina writer-director Alex Garland.
Warner-owned HBO, whose series go through volume deals of one kind or another in most major markets, impressed buyers with the stylish pilot for Damon Lindelof's comic book-based Watchmen, but made at least one baulk with the violence in intense teen drama of Euphoria.
CBS'sThe Loudest Voice (for international) for HBO's premium cable rival Showtime also impressed, though some buyers had doubts the subject matter – the rise and fall of Fox News boss Roger Ailes – would connect with non-US audiences.
Original streaming series thin on the ground
Star Wars spin-off series The Mandalorian, set to appear on the Disney+ streaming service later this year, was apparently not offered to buyers, and as the Screenings began CBS announced an international deal with Amazon for upcoming CBS All Access streaming series Star Trek: Picard (which will, however, be available to linear networks after an 18-month international streaming window).
However generally, original streaming series were thin on the ground. Series made for US streamer Hulu but also offered to international buyers at the Screenings included the miniseries version of Four Weddings And A Funeral, handled by MGM and Universal, and dramedy Ramy, distributed by Lionsgate, which will also handle the just-ordered Love Life rom-com anthology series being made for WarnerMedia's yet-to-be-named streaming platform.
Another Hulu series, quirky historical drama The Great, created by Oscar-nominated The Favourite co-writer Tony McNamara, was screened in unfinished pilot form by Paramount Pictures. And though Disney has said it plans to take Hulu international, Paramount president of worldwide home entertainment and TV distribution Dan Cohen said he has not been asked to hold back any international territories. "To date that has not been a discussion point," Cohen said.
Speculation that studios with streaming plans might hold back some content – or push for shorter deal terms – at the Screenings was widespread when the event began. But during the event, studio sales heads played down the issue.
International holdbacks major talking point
CBS international sales president Barry Chamberlain conceded that with his company considering more markets for streaming ventures (versions of CBS All Access are already available in Canada and Australia), "we're looking for probably a bit more flexibility in our licensing activities."
Belinda Menendez, the president of global distribution and international at NBCUniversal whose streaming service is set for an early 2020 US launch, asserted: "We are not holding back any first-window rights to any of the titles we're showing at LA Screenings, nor has it affected the volume of content we're making available."
And Warner Bros Worldwide Television Distribution president Schlesinger, pointing out that WarnerMedia has not yet revealed any firm plans to take its streaming service international (it is due in the US by the end of 2019), was emphatic: "We are conducting business as usual. Our product is for sale and the buyers who are here have no doubt about what they can buy."
Studio and independent sellers whose parent companies have yet to enter the streaming wars, meanwhile, suggested that they are benefiting from uncertainty about the availability of content from rivals.
"It makes our content potentially more valuable," said Paramount's Cohen. "There are clients who are concerned at least that maybe some of the other studios' content won't be available. That has played into a lot of our conversations, whether it's for our movies or our series. We're not launching a service to compete with our traditional clients, we're looking to continue to do business with them."
As the Screenings came to an end late last week, buyers said consolidation and streaming plans hadn't noticeably affected their dealings at the event.
"There will certainly be an impact [from consolidation among studios]," suggested Sasha Breslau, head of acquired broadcast series for UK network ITV. But, she added, "What that means in terms of deals and acquiring rights, we haven't really seen that unfold yet."
SVT's Mowbray said that his company's concerns about programming hold-backs have so far proved unfounded. "Before we came here that was one of the doubts we had," he said. "It hasn't turned out to be a problem."
By the time next year's LA Screenings come around, of course, things could be different. By then, at least two of the studio-owned streaming services should be up and running in the US and, perhaps, eyeing international expansion. And then, international TV buyers could really start to feel the tremors.