Filmmaker tells Austin audience about his difficult childhood and how Donald Trump has improved his writing.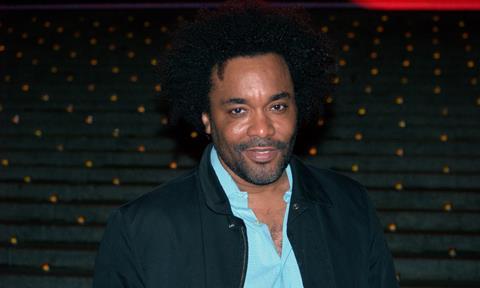 Lee Daniels said he doesn't understand the #OscarsSoWhite controversy in a keynote speech at SXSW on Sunday in which his Precious and Empire star Gabourey Sidibe made a surprise appearance.
Difficult childhood
Daniels began by recounting the much-publicised story of his difficult youth.
He grew up in the projects in southwest Philadelphia where he witnessed friends getting shot, was raised in a family that dealt drugs to earn a living and by a father who hit him in an attempt to make him "a man", and realised at a young age he was gay.
"That's the America I knew [in the 1960s]," Daniels said. "My mom knew something was going to happen to me if I didn't leave."
With a small pot of money raised by his family, Daniels went to college for one year in Missouri before he started a nursing agency in Los Angeles, which went on to earn over $1m in revenue.
"It was no different than pimping," Daniels admitted, adding that his business instincts led him to sell the company for several million dollars so he could start work as a production assistant on Warner Bros' Purple Rain.
"The suits didn't like me. I smoked Newport cigarettes, wore an Armani jacket and drove a Porsche. I had never worked for anyone before. I had no filter."
When Daniels was fired from the production, the late Prince would re-hire him. Warner Bros ultimately gave in to his charm, making him a casting director for minorities.
While he secured work for white actors – recent Oscar nominee Michael Shannon was a beneficiary and got his Screen Actors Guild card thanks to Daniels – he was struggling to get work for the "disenfranchised in the pre-Spike Lee period".
Eventually, he left the position and produced Monster's Ball, which earned Halle Berry the first best actress Oscar for a black woman.
'Nobody owes me anything'
"You would have thought Lionsgate would have been all over me," he said. "But I was getting offered scripts like leprechaun movies."
He went on to produce the The Woodsman starring Kevin Bacon, before moving on to direct films such as Cuba Gooding Jr starrer Shadow Boxer, Oscar-winner Precious and The Paper Boy starring Matthew McConaughey and Nicole Kidman.
"I worked on films I knew I had to do," said Daniels, who doesn't like to be labelled "a black filmmaker".
"I don't understand #OscarsSoWhite. I paved my own way. I have been breaking boundaries. Nobody in Hollywood owes me anything."
"I know first-hand [racism] is real. I am not going to let it stop me. If you are not going to do it for me, I am going to do it for me. I learned to raise my own capital so you can take Hollywood to the bank when it comes to selling your shit.
"You pour your heart out and you know there are a lot of frogs you got to kiss. Those that give up separate the boys from the men and the girls from the women. Brokeback Mountain is the only film I did not get made that I wanted to."
The Trump effect
When asked about the effects President Trump will have on the industry, he responded that some of the best art, best writing, best literature will come.
"I couldn't sleep [after it was announced Trump won the election] – I wrote some of the best stuff in my life because of that. I felt like a snake when the skin falls off."
His relationship with Ophrah Winfrey also came up, who starred in The Butler and who is also starring in his upcoming feature adaptation of Terms Of Endearment.
"She was leaving her network OWN and was fragile [when starting work on The Butler]. She told me, 'I am in your hands.'
"I don't have money doing movies. Everyone pitched in. She had no ego – you could find her helping putting people's costumes on. The story was the only ego."
The panel concluded when Sidibe took to the stage. Her upcoming memoir This Is Just My Face: Try Not To Stare reveals the details around her decision last May to go ahead with weight loss surgery after being diagnosed with Type 2 diabetes.
Sidibe, who broke out in Precious, told Daniels she will always take him wherever she goes.
"You were very protective of me, I am so grateful," she said, recalling a moment on set when she was ignored and the crew instead gave unjust attention to a young white actress with a smaller role.
But it was Daniels's show and with such a force of nature in her corner, Sidibe proved herself to everybody and her acclaimed performance earned a lead actress Oscar nomination.