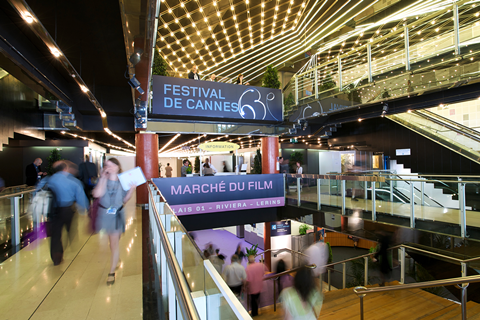 Lena Vurma and Thorsten Klein, the German producer/director team behind Adventures Of A Mathematician, which is being sold by Indie Sales in the Cannes market. are hatching a new biopic based on the extraordinary life of English surrealist, Leonora Carrington who died in 2011.
The as yet untitled project has received development backing from Medienboard Berlin-Brandenburg and is based on Leonora, the biographical novel by Mexican writer Elena Poniatowska.
Born as the heiress to a British textiles fortune in 1917, Carrington rebelled against her background, had an affair with Max Ernst and became part of the surrealist scene in Paris. She suffered a psychotic breakdown and was institutionalised in an asylum in Spain but eventually rebuilt her life in Mexico where she became revered as a writer and artist.
Klein is writing the screenplay. The $6m film will be mainly English language but will include French and Spanish.
Vurma, selected as one of the participants in this year's Inside Pictures, is now looking for Mexican co-producers.
Meanwhile Adventures Of A Mathematician is in post-production. The film tells the story of Polish-American scientist Stanislaw Ulam, whose work contributed to the development of the hydrogen bomb. NFP has German rights.