Les Arcs Film Festival, the event held on top of a mountain in the French Alps, has named the winning projects in its 2018 industry programme.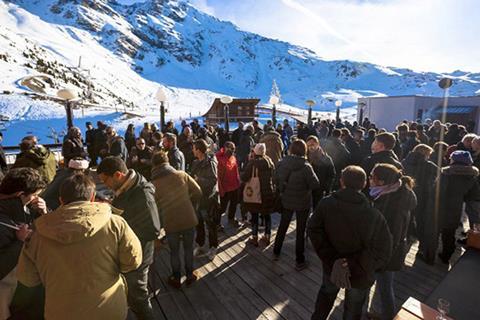 This year's Les Arcs Industry Village showcased 20 projects in development at the Co-Production Village, screened 18 feature films in post­-production as part of the Work in Progress session, and presented its first selection of eight newcomers at the inaugural Talent Village.
Since it was set up 10 years ago, the Industry Village has become a hub for projects that go onto be high-profile, award-winning European productions upon completion. Notable past examples include Lazlo Nemes' Son Of Saul, Grimur Hakonarson's Rams, and Lukas Dhont's Girl.
This year, the Work in Progress programme saw the project White On White scoop the £50,000 Eurimages Lab Project Award. The film is directed by Theo Court (Spain/Chile) and produced by El Viaje Films (Spain), Pomme hurlante (France), Don Quijote Films (Chile) and Kundschafter Films (Germany).
A jury consisted of Gaia Furrer (head of programming for Venice Days), Trevor Groth (30WEST) and Alex Traila (Sarajevo Cinelink, head of romanian international affairs) said that the film "explores a tragic story that it is lost in history, but has ramifications for what has happened all over the world".
That same jury also awarded the TitraFilm Award, which comes with €10,000 of post­production services, to System Crasher. The project is being directed by Nora Fingscheidt (Germany) and produced by Weydemann Bros and Kineo Filmprodudktion (Germany) and co-produced by Oma Inge Film (Germany).
In the Co-Production Village, the ArteKino Festival Award was split between Polish director Aleksandra Terpinska's Other People and French director Peter Dourountzis' Rascal. Both projects receive €2,000.
The inaugural Talent Village awarded its top prize, worth €5,000, to Miki Polonski's Takotsubo, while a special mention went to Dawid Bodzak's Episode.