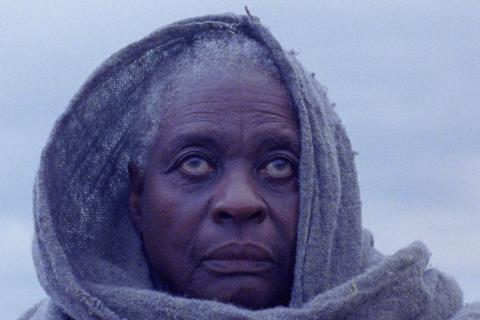 The 12th edition of France's Les Arcs Film Festival has its unveiled Work in Progress line-up and announced its entire industry programme is moving online. It will take place from January 20 to 22, due to the ongoing Covid-19 pandemic.
The Work in Progress will present 17 upcoming films in post-production to producers, sales agents and festival programmers.
They include Magdala by French director Damien Manival, who won best director at Locarno in 2019 for his drama Isadora's Children; Reflection by Ukrainian director Valentyn Vasyanovych, whose dystopian drama Atlantis clinched multiple prizes on the festival circuit this year, and Slovenian, Czech Republic-based director Olmo Omerzu's fourth feature The Bird Atlas.
Five of the projects are directed by women including Swedish director Nathalie Alvarez Mesén's drama Clara Sola, about a woman living in an isolated village in Costa Rica who breaks with social and religious conventions, and Italian filmmaker Laura Samani's Small Body.
Samani's short film The Sleeping Saint played at Cannes in the Cinefondation line-up in 2016.
The works will compete for three awards, the €50,000 Eurimage Lab Project award; the Titra Film prize, offering €10,000 of post-production services, and the Alphapanda Audience Engagement award, offering €5,000 worth of digital marketing support.
The European-cinema focused Les Arcs Film Festival, which usually takes place in the French Alps in December, was forced to cancel its physical 2020 edition due to the Covid-19 health crisis.
The Work in Progress showcase is a key part of the industry programme alongside its Coproduction Village project development event, the line-up of which was unveiled in November.
There had been tentative plans to hold physical Work in Progress and Coproduction events in Paris earlier in January followed by online versions but they have been abandoned amid ongoing Covid-19 restrictions and fears France may soon enter a third lockdown due to a post-Christmas rise in cases.
The online version will be available to all professionals for free with accreditations open until January 13. The Les Arcs team is also pulling together an online conference programme the details of which be announced soon.
Les Arcs is still aiming to hold its Talent Village workshops, aimed at eight emerging filmmakers and their debut feature projects, physically in Paris and has announced that French director Laurent Cantet is the "godfather" this year.
Industry experts confirmed for these workshops include producer Katrin Pors at Copenhagen-based Snowglobe Film, sales agent Jean-Christophe Simon at Films Boutique, Cannes Directors' Fortnight delegate general Paolo Moretti and musical supervisor Rebecca Delannet.
A jury consisting of producer Florence Gastaud at Les Compagnons du Cinéma, acquisitions manager Cécile Salin, acquisitions manager at Diaphana Distribution, and Amos Geva, from the short film platform T-Port sponsor of the award, will present the T-Port price, worth €1,000, to one of the eight presented projects.
The full list of Les Arcs Work in Progress projects
Chain Reaction (Hungary)
Dir. Attila Hartung
Prod. Filmteam Kft
A Flower In The Mouth (France)
Dir. Eric Baudelaire
Prod.by Les Films Du Worso (France), Flaneur Films (Germany), and Poulet-Malassis Films (France)
Applause (Slovakia)
Dir. Juraj Lehotský
Prod. Arytmia (Slovakia), Black Balance (Czech Republic), Harine Films (Poland), Kaleidoscope (Slovakia), and Radio and Television Slovakia (Slovakia)
Clara Sola (Sweden)
Dir. Nathalie Álvarez Mesén
Prod. Hobab (Sweden), Laidak Films (France, Germany), Need Productions (Belgium), Pacifica Grey (Costa Rica), and Resolve Media (US)
Gerda (Russia)
Dir. Natalia Kudryashova
Prod. Russian Resurrection Llc (Russia), Central Partnership Llc (Russia)
Human Flowers Of Flesh (Germany)
Dir. Helena Wittmann
Prod. Fünferfilm ug (Germany), and Tita Productions (France)
If You Are A Man (France)
Dir. Simon Panay
Prod. Loull Production (France), Acacia Productions (Burkina Faso), and Moteur S'il Vous Plaît (France)
La Salamandre (France)
Dir. Alex Carvalho
Prod. Cinenovo (France), High Sea (France), N Filmes (Brasil), San Cinema (Germany), and Scope Pictures (Belgium)
Let It Be (Poland)
Dir. Łukasz Grzegorzek
Prod. Koskino (Poland), and Lower Silesia Film Centre (Poland)
Magdala (France)
Dir. Damien Manivel
Prod. Mld Films (France)
Man And Dog (Romania)
Dir. Stefan Constantinescu
Prod. Microfilm (Romania), Doppelganger (Sweden), Klas Film (Bulgaria), and Pandora Film Produktion GmbH (Germany)
Patchwork (Cyprus)
Dir. Petros Charalambous and Janine Teerling
Prod.Amp Filmworks (Cyprus), and Transfax (Israel)
Reflection (Ukraine)
Dir. Valentyn Vasyanovych
Prod. Forefilms (Ukraine)
Small Body (Italy)
Dir. Laura Samani
Prod. produced by Nefertiti Film (Italy), Tomsa Films (France), and Vertigo (Slovenia)
Summerlight And Then Comes The Night (Iceland)
Dir. Elfar Adalsteins
Prod. Berserk Films (Iceland), Pegasus Pictures (Iceland), Polar Bear (Belgium), and Vilda Bomben Film AB (Sweden)
The Bird Atlas (Czech Republic)
Dir. Olmo Omerzu
Prod. Endorfilm (Czech Republic), Cvinger Film (Slovenia), Melocoton Films (France), and Punkchart films (Slovakia)
The Legionnaire (Italy)
Dir. Hleb Papou
Prod. Clemart (Italy) and Mact Productions (France)
The Scars Of Ali Boulala (Sweden)
Dir. Max Eriksson
Prod. Sisyfos Film Production Ab (Sweden), and Folk Film (Norway)