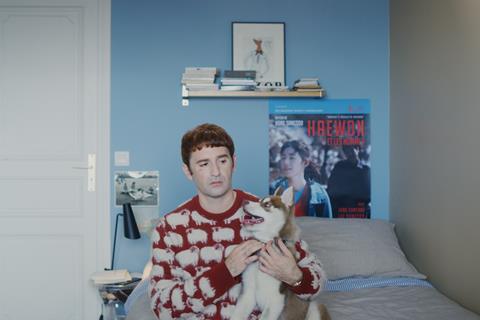 Paris-based Les Films du Losange has launched sales on My Best Part, the solo directorial debut of Nicolas Maury, who is best known internationally as one of the assistant characters in hit French show Call My Agent!.
The comedy drama stars Maury as an upcoming actor, in the midst of an existentialist crisis, who retreats to his mother's home in the countryside after a series of romantic and professional setbacks in Paris but finds little peace-of-mind.
Maury co-wrote the screenplay with Maud Ameline (Amanda, Arab Blues) and director and writer Sophie Fillières.
The actor-director told Screen that he has delved into his own experiences for the feature. "I lay myself bare, getting as close as possible to 'auto-fiction'," he said. "My film attempts to joyously repair the injuries, disasters and desperation of all my characters."
Maury has gathered an impressive ensemble which includes Nathalie Baye, as his mother; BPM star Arnaud Valois as his more successful love interest, and Laure Calamy, who also starred in Call My Agent!.
Les Films du Losange chief Alice Lesort likens the tone to Phoebe Waller-Bridge's Fleabag. "We were seduced by the screenplay for this dramedy with its biting, burlesque humour, stamp of self-derision, tenderness and emotion," she said.
The feature is produced by Charles Gillibert at Paris-based CG Cinema. Les Films du Losange has also taken French distribution rights.
Les Films du Losange has released a first image for the film which is currently in post-production [pictured].
Other upcoming films on the Les Films du Losange slate include Benoit Jacquot's Suzanna Andler, starring Charlotte Gainsbourg as a woman torn between her conventional bourgeois life as a mother and wife and the promise of freedom offered by a younger lover.