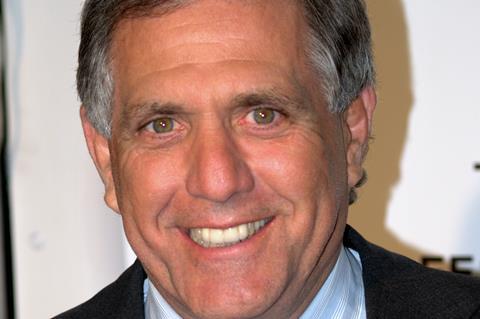 In the wake of new allegations of sexual misconduct, CBS Corporation chairman, president and CEO Les Moonves is leaving the company and will not, at least for the time being, get any severance benefits.
Moonves' departure, which had been rumoured for the past week, came after the publication of a second piece by Ronan Farrow in The New Yorker magazine, this one containing new allegations about Moonves by six women.
Farrow's original New Yorker piece about Moonves, published in late July, caused the powerful TV industry executive to admit he may have made some women uncomfortable "decades ago" by making advances, but that he always understood "no means no" and never used his position to harm or hinder careers. The CBS board hired an outside law firm to investigate the allegations but at first allowed Moonves to stay in his post.
In a statement on Sunday, Moonves said: "Untrue allegations from decades ago are now being made against me that are not consistent with who I am. Effective immediately I will no longer be Chairman and Chief Executive Officer of CBS. I am deeply saddened to be leaving the company."
CBS said it and Moonves will donate $20m to one or more organisations supporting the #MeToo movement and workplace equality for women. The donation has been deducted from any severance benefits that may be due Moonves following the investigation ordered by the CBS board.
According to a CBS statement, Moonves "will not receive any severance benefits at this time (other than certain fully accrued and vested compensation and benefits); any payments to be made in the future will depend upon the results of the independent investigation and subsequent board evaluation."
CBS chief operating officer Joseph Ianniello will serve as president and acting CEO while a permanent successor for Moonves is sought.
CBS also announced a settlement agreement with National Amusements Inc under which the two companies will dismiss their pending litigation. The companies have been in dispute over a proposal to re-merge CBS and Viacom, both owned by National Amusements but split apart in 2006.