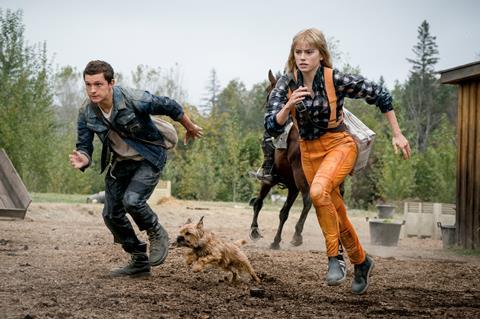 In the latest pandemic-induced US release date change, Lionsgate is once again moving the wide North American theatrical launch of Doug Liman-directed sci-fi adventure Chaos Walking, this time to March 5, 2021.
The film - set in a future where all the women have disappeared and the men are afflicted by a force that puts all their thoughts on display - had originally been set to open last March 1. When the pandemic caused the closure of most US cinemas the release was moved to January 22, 2021.
The new date will put Chaos Walking up against two other wide releases: Disney's animated Raya And The Last Dragon and Focus Features' sport-based drama Boogie.
Daisy Ridley and Tom Holland star in Chaos Walking, with Mads Mikkelsen, Demián Bichir, Cynthia Erivo, Nick Jonas, Kurt Sutter and David Oyelowo. Doug Davison, Allison Shearmur, Erwin Stoff and Alison Winter produced.