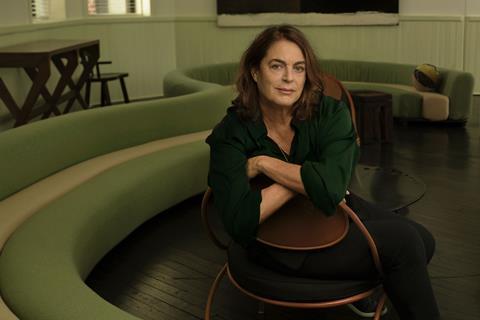 Maja Hoffmann has been officially confirmed as president of the Locarno Film Festival, following a vote of the festival's general assembly and its board of directors.
Hoffmann, the founder of the Luma Foundation, becomes the first female president of the Locarno Film Festival. Her name was put forward in July at the head of a shortlist of candidates to replace long-serving president Marco Solari, who steps down after 23 years in the role.
Hoffmann said: "I look forward to working with the entire team, led by Giona A. Nazzaro, artistic director, and Raphaël Brunschwig, managing director, to build on the festival's reputation as one of the most innovative, adventurous and inclusive film festivals in the world."
Governance changes
The festival's general assembly has also voted to revise Locarno's governance structure, which includes a reduction in the size of its board and the introduction of two new advisory bodies.
To make decision making more streamlined, its board has been downsized, reducing the number of members from 27 to a maximum of seven.
Hoffmann will be joined on the festival board by Luigi Pedrazzini, former state councillor of the Canton of Ticino, in the role of vice-president; by Alain Scherrer, mayor of Locarno; by Nadia Dresti, Locarno's former head of the Industry Office and interim artistic director; and by lawyer Jean-Philippe Rochat. Two more board members will be announced in the coming months.
A policy advisory board, chaired by the mayor of Locarno, will provide cultural, economic and institutional support, while an industry advisory board, led by Nadia Dresti, will aim to ensure the festival's activities remain at the forefront of the cinematographic world.
The 77th edition of the Locarno Film Festival will take place from August 7-17 2024.