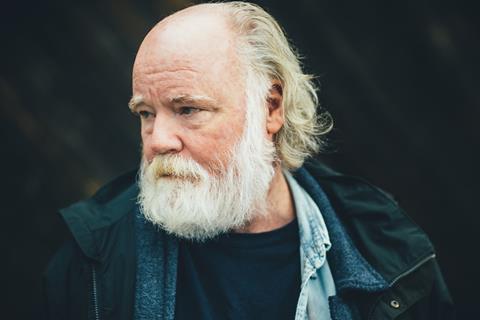 US special effects producer Phil Tippett will receive the Locarno Film Festival's Vision Award Ticinomoda at its upcoming 74th edition, which is due to run from August 4-14 this year.
Tippett is due to attend the Swiss festival in person and will receive his award in a ceremony on the Piazza Grande on August 5.
This will be followed on August 6 by an in-conversation event and screenings of Paul Verhoeven's RoboCop and Starship Troopers, for which he created key effects.
The festival will also world premiere Tippett's feature film Mad God, a project on which he has been working for many years, experimenting with new techniques and solutions.
"Tippett is not just a creator at the behest of the creative vision of others, but an auteur in his own right, innovative, visionary, capable of rethinking cinema in all its forms," said Locarno artistic director Giona A. Nazzaro.
Launched in 2013, the Vision Award is dedicated to creative talents whose work behind the scenes has pushed the boundaries of cinema. Past recipients have included US sound designer Walter Murch, Spanish cinematographer José Luis Alcaine and French editor Claire Claire Atherton.
Tippett got his first big career break when he was hired by George Lucas in 1975 to work on a stop motion scene in Star Wars: Episode IV - A New Hope (1977). He quickly rose up the company to lead the animation team at Lucas's Industrial Light and Magic.
"In visual effects, there's a pre-and a post-Phil Tippett. Ever since Star Wars, the whole of fantasy filmmaking has owed a lot to his creative genius," said Nazzaro.
Oscar-nominated six times, he won Academy Awards for his work on Richard Marquand's 1983 Star Wars: Episode VI - Return of the Jedi and Steven Spielberg's 1993 Jurassic Park (Steven Spielberg, 1993). His other key credits include Spielberg's Indiana Jones and the Temple of Doom (1984) and more recently Colin Trevorrow's Jurassic World (2015) and the Twilight saga (2008-2012).
Tippett is also the founder of the Berkeley-based VFX company Tippett Studio.