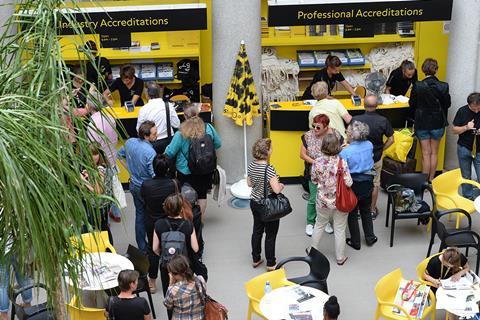 Locarno's next Open Doors cycle will spotlight Latin America and the Caribbean following the end of the three-year focus on Southeast Asia.
The cycle will run from 2022-2024 and will aim to encompass work from 22 Latin American and Caribbean countries.
Open Doors is organised by Locarno Pro as part of Switzerland's Locarno Film Festival (August 4-14).
For the past three years, the focus of the initiative – which aims to assist and shine a light on emerging filmmaking countries – has been on the Southeast Asia territories of Cambodia, Indonesia, Laos, Malaysia, Myanmar, Thailand, the Philippines and Vietnam, as well as Mongolia in East Asia.
In the next cycle, film projects, talents and producers from the following Central American countries will be championed: Belize, Costa Rica, El Salvador, Guatemala, Honduras and Nicaragua.
In the Caribbean Islands, Cuba, Dominica, Dominican Republic, Grenada, Haiti, Jamaica, Montserrat, Saint Lucia, Saint Vincent and the Grenadines will take part.
And in South America, the countries involved are Bolivia, Ecuador, Guyana, Paraguay, Peru, Suriname and Venezuela.
The Open Doors initiative encompasses the international co-production platform Open Doors Hub, producer training workshop the Lab and screenings that take place annually during the Locarno Film Festival, the initiative offers a year-long online programme, with hotline and consultancy services, as well as its knowledge-sharing and networking web platform, ToolBox.