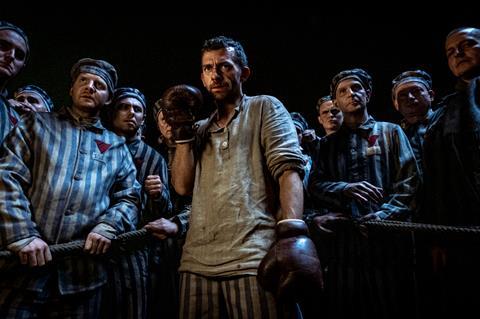 Paris-based Loco Films has boarded sales on biopic The Champion about the real-life Polish figure of Tadeusz "Teddy" Pietrzykowski, a pre-World War Two boxing champion who was sent to Auschwitz, where he joined the camp's resistance movement.
Pietrzykowski was on one of the first transports to Auschwitz in 1940 after being arrested in Hungary while on route to France to join the Polish army.
When SS camp guards learned about his boxing career they started organising fights between other prisoners and members of the SS. Pietrzykowski only lost one fight and, in the backdrop, played an active role in the resistance movement at the camp.
"It's a magnificent film and deserves an international career," comments Loco Films founder Laurent Danielou, whose current slate also includes award-winning Russian drama The Whaler Boy and Estonian Oscar submission The Last Ones.
The Champion is the debut feature of Polish director Maciej Barczewski, who is himself the grandson of an Auschwitz survivor. Producers are Krzysztof Szpetmański and Leszek Starzyński.
The film world premiered at the Polish Film Festival in Gdynia in December, which unfolded online due to pandemic restrictions, and will be theatrically released in Poland later this year.