LFS swaps Covent Garden for London City Island following a proposed move to the Barbican falling through.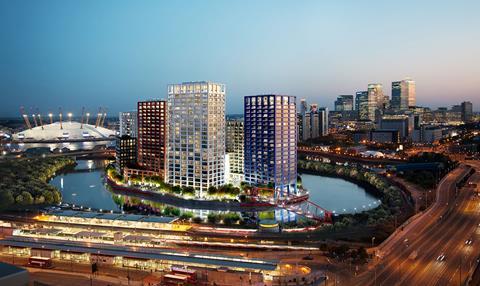 The London Film School (LFS) has found a new home on London City Island, the latest glass-and-steel Docklands neighbourhood to spring up on the capital's eastern fringe.
The LFS is following in the footsteps of the English National Ballet, and its associated school, which announced in May 2015 they would be swapping their Kensington home in West London for a purpose-built venue in the new neighbourhood.
The LFS, which has been based in Convent Garden in central London for more than 50 years, has been looking for a new location for some time.
In 2015, it was forced to withdraw from a deal with the City of London to relocate to the Barbican Centre in 2017 after a $14m-$17m (£12m-£14m) project to convert a former exhibition space fell through due to a shortfall in private investment.
The LFS said in a statement that the new purpose-built space – featuring two cinemas, studios and office space – would open in late 2017.
The building has been designed by Nicholas Hare Architects, who previously worked on the Courtauld Institute and The David Attenborough Building at The University of Cambridge.
Funds will come from a range of sources, including Lottery funds, trusts, foundations and individual donors.
LFS director and CEO Jane Roscoe said the school was excited to be joining the English National Ballet on London City Island.
"Together, we'll be at the heart of an emerging cultural hub; creatively inspiring our students, practitioners and residents alike, and putting film at the centre of the Island," she said.
Alumnus of the LFS – which was founded in 2016 and brands itself the oldest film school in the world devoted to film technique – include Michael Mann, Duncan Jones and Mike Leigh.