Sherlock and Doctor Who director among filmmakers with projects at Amsterdam forum which is a partnership between the Cannes Marché and Montreal's Fantasia.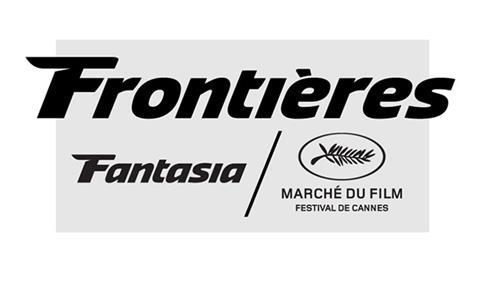 A total of 12 projects will participate in the inaugural Frontières Finance & Packaging Forum, set to take place February 16-18 in Amsterdam.
Initiated as part of the recent partnership between Fantasia International Film Festival and the Cannes Marché du Film, the event is an offshot of the Frontières International Co-Production Market (which takes place at Montreal's Fantasia festival in July).
The forum will see industry experts assessing the dozen genre projects from a packaging perspective, analysing finance, marketing and distribution strategies.
Among the selected projects is a feature from Sherlock and Doctor Who director Rachel Talalay, House Of Stairs, and works from producers including Jonathan Bronfman (The Witch), Katie Holly (Love And Friendship) and Phyllis Laing (The Haunting In Connecticut).
The projects originate from eight different countries: Canada, France, Ireland, the Netherlands, Spain, Sweden, the United Kingdom and the United States. They are a mixture of films that have been previously presented at the co-pro market and new projects.
The forum is supported by Creative Europe MEDIA and the Netherlands Film Fund.
The partnership between Frontieres and the Cannes Marché, originally launched in April this year, will be expanded at this year's Cannes Film Festival, with a series of events plotted for May. These will include presentations and work-in-progress screenings devoted to upcoming genre films.
Jerome Paillard, executive director of Marché du Film, commented on the forthcoming events: "Next May, with this exciting venture between Frontières and the Marché du Film, more industry events tailor-made for the genre film industry will be proposed at the Marché du Film with some screenings of works-in-progress and presentation of projects with a proof-of-concept."
The director of Frontieres, Lindsay Peters, added, "Over the last five years Frontières has solidified its role as the central networking hub for international genre projects in development and we aim to increase our role as a facilitator for projects at all stages in partnership with our friends at the Marché du Film."
The ninth edition of the Frontières International Co-Production Market will take place July 20-23 at Fantasia.
The complete list of projects:
Animas (Spain/France)
Directors: José Ortuño & Laura Alvea
Writer: José Ortuño
Producer: Olmo Figueredo Gonzalez-Quevedo (La Claqueta P.C) & Birgit Kemner (Manny Films)
The Beach House (United States)
Director/Writer: Jeff Brown
Producers: Andrew Corkin (Uncorked Productions), Tyler Davidson (Low Spark Films), Sophia Lin (Marquee Player)
Extraordinary (Ireland)
Directors/Writers: Mike Ahern & Enda Loughman
Producers: Katie Holly, Ailish Bracken (Blinder Films)
The Existence Of Liberty White (United Kingdom)
Director: Nick Parish
Writer: Gwilym Davies
Producer: Zack Winfield (Milkwood Productions)
The Happy Face (Canada)
Director: Alexandre Franchi
Writers; Joëlle Bourjolly & Alexandre Franchi
Producers: Alexandre Franchi (Les Films de la Mancha), Stephane Gérin-Lajoie (Line & Content Inc.)
House Of Stairs (Canada)
Director: Rachel Talalay
Writer: Doug Taylor
Producers: Scott Hyman (Zest Productions), Phyllis Laing (Buffalo Gal Pictures), Michael Solomon (Band With Pictures)
Malevolent (United Kingdom)
Director: Chris Cronin
Writer: Paul Thomas
Producers: Julie Baines (Dan Films), Jennifer Monks (Penciltrick Productions), Paul Thomas
Marionette (Netherlands/Belgium/UK)
Director: Elbert Van Strien
Writers: Elbert Van Strien, Ben Hopkins
Producers: Claudia Brandt, Elbert Van Strien (Accento Films BV), Burny Bos, Jolande Junte (BosBros BV)
Once Upon A Time In Jerusalem (Spain / France / Netherlands)
Directors: David Muñoz, Adrian Cardona
Writer: David Muñoz
Producers: Rafael Gonzalez Vallinas (Ek Degol Productions), Vincent Brançon & François Cognard (TBC) Jan Doense & Herman Slagter (House of Netherhorror) Xavier Crespo (DACSA), Oriol Maymo (Corte Y Confeccion de Peliculas)
Room Service (United States)
Director: Yedidya Gorsetman
Writer: Mark Leidner, Yedidya Gorsetman
Producers: Matthew Smaglik, Josh Itzkowitz
Some Kind Of Madness (Canada)
Director: Casey Walker
Writers: Pascal Trottier, Peter Vicaire, Casey Walker
Producers: Casey Walker (Cave Painting Pictures), Jonathan Bronfman (JoBro Productions)
Warg (Sweden/Canada)
Director: Anders Banke
Writers: Ian Barr, Jan Adolfsson
Producers: Magnus Paulsson (Solid Entertainment AB), Paula Devonshire (Devonshire Productions) & Helena Danielsson (Brain Academy)