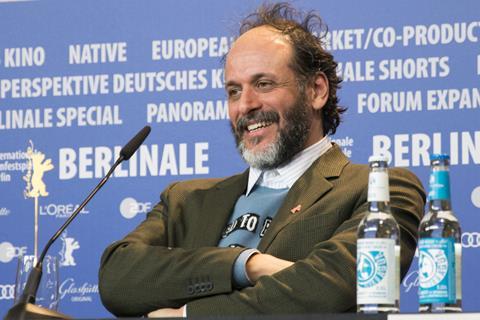 Director Luca Guadagnino has received an advance copy of Andre Aciman's Find Me, the novelist's follow-up to Call Me By Your Name on which Guadagnino's award-winning film of the same name was based, and is planning to read it after Cannes - and decide whether to move forward with a sequel. It is published in October.
"I've been having conversations with Andre [about the film sequel] anyway but I'm curious to see what he came up with," says Guadagnino
The Italian director is in Cannes this week with The Staggering Girl, his 37-minute love letter to fashion house Valentino, starring Julianne Moore, which premiered in Directors' Fortnight sidebar on Friday (May 17).
"This is not done with the purpose of marketing Valentino at all, it's frustrating to need to explain that," he explained. "They understood there was something that could be done from their world [fashion] to this world [film], and they were generous enough to fund us.
"We are not going to distribute this through any channels linked to Valentino, it will never be in their outlets or stores, or used as an advertisement."
The director reveals Rai Com, which co-funded the project and is handling rights here in Cannes, has received several distribution offers, including for theatrical releases, "We have been approached by many players to have either online distribution or theatrical in certain territories."
Next for Guadagnino is a move into TV for HBO/Sky's We Are Who We Are. He is then producing Ferdinando Cito Filomarino's featuring Born To Be Murdered, starring John David Washington and Alicia Vikander. Endeavour Content is handling sales on that project.