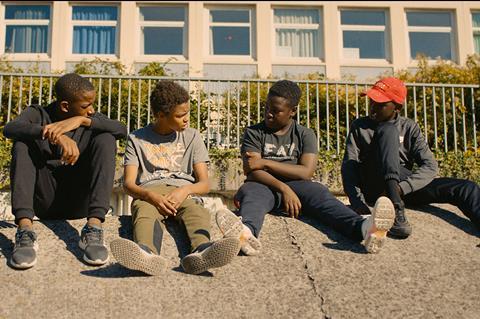 Rome-based producer and distributor Lucky Red and sister programming outfit Circuito Cinema are the latest arthouse players to launch a profit-sharing VoD streaming platform in response to the closure of cinemas due to the Covid-19 lockdown.
In collaboration with Italian cinema magazine MYmovies.it, the partners are gearing up to launch their new platform MioCinema on May 18 with French filmmaker Ladj Ly's gritty Oscar-nominated, Cannes Jury Prize winner Les Miserables kicking off the programme.
Lucky Red had been due to release the film in Italy on March 12 until the Covid-19 pandemic led the government to enforce a strict lockdown of the population, resulting in the closure of country's 3,000 cinemas on March 8.
Italy began easing restrictions on May 3 but there has been no indication from the Italian government as yet on when cinema theatres might be able to open their doors again.
Lucky Red CEO Andrea Occhipinti, who is also co-owner of Cinema Circuito, said the aim of MioCinema is to support independent exhibitors while they remain closed.
Under the initiative, the €7 rental fee for each new release will be split between the platform, the distributor and a specific user-nominated theatre, with 40% of revenue going to the latter. However, the user can also opt not to split the fee with a theatre.
"This is how MioCinema will work as long as cinemas are forced to stay closed," said Occhipinti.
He emphasised that the partners had no desire to disrupt the cinema window in the long run.
"When business is back to normal, MioCinema will be a normal VoD platform dedicated to arthouse cinema and compliant with the existing windows. Rental income will still be shared with theatres and the mission will still be to work with exhibitors. MioCinema doesn't want to be disruptive, on the contrary, it's a digital platform that promotes moviegoing."
Potential MioCinema initiatives once cinemas are up and running again could include free cinema tickets for users who also rent digitally, to promote a return to cinema theatres, and the programming of library titles from filmmakers who have a new film on theatrical release.
"If cinemas are programming a new Ken Loach film, for example, MioCinema will feature Ken Loach library titles to push it," explained Occhipinti.
He said the MioCinema initiative had been directly inspired by Spain's Sala Virtual de Cine, launched by Barcelona-based producer-distributor A Contracorriente Films in April in collaboration with some 20 arthouse cinemas across Spain. Similar initatives have also sprung up around the world.
All of the Lucky Red titles that had been scheduled to be released in cinemas between March and July 2020 will now stream on MioCinema. These titles include Bart Freundlich's After The Wedding, Alexandre de La Patellière, Matthieu Delaporte's The Best Is Yet To Come and Xavier Dolan's Matthias & Maxime.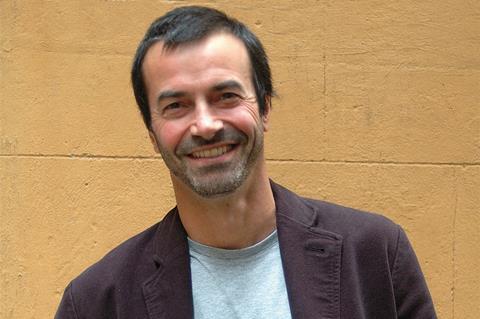 Occhipinti holds out hopes that other Lucky Red acquisitions scheduled for release in Italy later on in the year - including Armando Iannucci's The Personal History Of David Copperfield and Neill Blomkamp's Greenland -will get a theatrical release as planned.
Occhipinti said Lucky Red - which enjoyed particular theatrical success in 2019 with Van Gogh (€4m) and Capernaum (€1.1m) - has no plans to reduce the amount of titles it releases in theatres. However, it now plans to buy more titles for a straight-to-VoD release via MioCinema.
"The quarantine has rocked the status quo and accelerated some trends," Occhipinti explained. "In the future it will be clearer than today which films can really benefit from a theatrical distribution and which are more profitable with a VoD one."
Occhipinti said Lucky Red has signed up to participate in Cannes' Online Marché du Film, which is due to run June 22-26 to replace the cancelled physical event. He said, however, that he was in two minds about its usefulness.
"For sure, it will be difficult to understand the real value of a movie without the reviews and the reactions of the industry," he suggested. "On the other hand, we know there will soon be a void in production, so we definitely need product."
In terms of cinemas re-opening in Italy, Occhipinti said his most realistic hope is for the end of August: "First we need safety protocols from the government for the audience and the employees. I don't think opening at 30% of capacity makes sense, 50% is the minimum to make profit.
"Then we need the product. If the cinemas are open in, let's say July, will Warner or Disney be willing to release their blockbusters? What I know is that if by the end of August movie theatres won't be open for business things will really start to get complicated and some won't make it for sure."