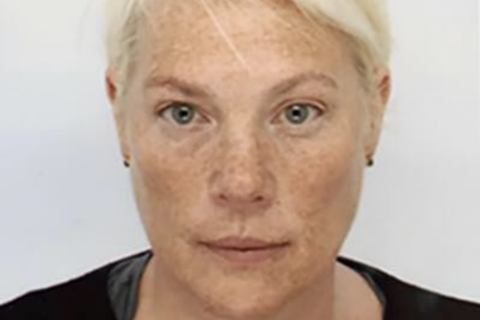 Lucy Scher, who co-ran UK screenwriting talent incubator The Script Factory from 1996, has died at the age of 53.
Scher joined the organisation a few months after its founding by Charlotte Macleod and helped develop it into a vital part of the UK's screenwriting development scene, training more than a thousand emerging writers and developers and attracting funding successively from the UK Film Council, Skillset and Creative Europe.
Her colleagues at The Script Factory over the years included Briony Hanson, now director of film at the British Council, and Tricia Tuttle, now acting artistic director of the BFI London Film Festival.
Board members included Anthony Minghella, Jenne Casarotto and Duncan Kenworthy.
Says McLeod, "Lucy initially came as a volunteer – and within months her passion and understanding of screenplays meant that she became an equal partner. Her understanding of the writing process, and her generosity towards writers, was outstanding. Her approach was one of clarity, calm and complete charm. Her wit was legendary. She was a champion of new writing talent."
"Tim Bevan, Eric Fellner, Daniel Battsek, Tracey Schoffied, Robert Jones, Stewart Till, Andrew Cripps and Bruna Papandrea were incredibly generous supporters of The Script Factory, offering projects for readings, and preview screenings of films for fundraising."
The Script Factory began its life presenting performed readings of unproduced screenplays for an invited industry audience – one early title being Steven Knight's Dirty Pretty Things. Cast members across the readings included Daniel Craig, Mark Strong, Sophie Okonedo, Kelly Macdonald, Jonathan Rhys Meyers, Andrew Lincoln, Ewen Bremner, Kevin McKidd, Katrin Cartlidge, Emily Watson, Bill Nighy and Archie Panjabi.
Lucy Bevan had some of her very first casting experiences on these performed readings, and fellow casting director Chloe Emmerson regularly provided castings.
The Script Factory expanded into programmes in association with international film festivals including Rio De Janeiro.
Also at this time came script training. Recalls Hanson, who joined the organisation in 1999, "Lucy discovered she could give good feedback on scripts, was overwhelmed with writers asking for it, and decided to train other people to do it her way."
Marilyn Milgrom, Kate Leys, Angeli Macfarlane and Ludo Smolski all joined The Script Factory as part of the training team – "all of whom became the backbone of script development in the industry now," says Hanson.
Further initiatives included Writers' Circle, which drew in talents from other creative disciplines – such as authors Toby Young and Meg Rosoff, and playwright Moira Buffini – and offered screenwriting training over a year-long programme.
Next came She Writes, a programme targeting emerging women writers, who each developed a screenplay over a year that was then performed in actor workshops. Sally El Hosaini (My Brother The Devil) is an alumnus of this.
The Script Factory was also famous for its social events – drawing on Scher's earlier experiences as co-creator of the monthly LGBT Flesh parties at Manchester's Haçienda nightclub. DJs at Script Factory 'Socials' include Slumdog Millionaire screenwriter Simon Beaufoy and Bend It Like Beckham director Gurinder Chadha.
After Macleod left to become a writer herself and Hanson's departure in 2011, The Script Factory – by then co-run by Scher and Justine Hart – started to scale down public activities, focusing on script development. Scher began working in that capacity notably with Screen Australia, and developed her own writing projects with Hart. The Script Factory wound down its activities in 2015.
Scher is remembered as a fun-loving, unpretentious and charismatic character, who remained unfailingly optimistic over recent months and years, despite suffering from cancer. She is survived by her wife, photographer Clare Muller.
Tributes to Lucy Scher:
"Lucy. One of life's good people. She was astonishingly generous with writers, probably because she was such a fine writer herself. She had a clarity of vision and an innate understanding of what was needed to improve a script. Lucy understood that you can make or break a writer with your notes, and all she ever wanted was to 'make' writers. She championed new writing talent, and in turn, was championed and adored by all lucky enough to work with her. She did everything with an astonishing warmth and wit. Her humour was the thread that ran through our Script Factory days and nights, and which bound us all together. It was Lucy's ability to laugh at life's absurdities, inconsistencies and cruelties, and to make us all laugh with her, that I will miss the most."
Charlotte Macleod, founder of The Script Factory
"I won't be the only one to say that Lucy devoted herself to screenwriters. To this day I don't know why, but I will be forever grateful for her love, not just of films but of the words on the page. The Script Factory-performed readings were a brilliant innovation that not just helped a writer hear their words spoken, but got a script out into the open air. A veteran of Manchester clubbing, she also decided that stuffy writers needed to be shown how to have some fun – hence the always memorable Script Factory parties… Unfailingly positive, cheerful and simply a wonderful person. The world of screenwriting and the world at large has lost a beautiful presence."
Simon Beaufoy, screenwriter
"Hearing of Lucy Scher's untimely death came as a bolt from the blue – a blow from the blue. I'd lost touch with Lucy since the heady early days of The Script Factory, when they were at the creative centre of the UK industry – the only organisation I would immediately say yes to whatever they asked for. That had something to do with their offer, but most to do with the people who ran it: Charlotte and Briony and Tricia and Lucy. I'm not sure I know exactly what the word 'brio' means, but it springs to mind when I think of Lucy. She was a fantastic bundle of intelligence and enthusiasm – positive and energised and always with an enormous smile. How could you say no to her? Why ever would you want to?"
Duncan Kenworthy, producer
"Lucy was ahead of the curve. She identified the need for more female screenwriters before it was a fashionable hashtag. As one of the screenwriters selected for She Writes, I was at the receiving end of her wonderfully useful, no-nonsense story wisdom. But her support went far beyond a Script Factory scheme. She gave notes on endless drafts of my first feature, My Brother The Devil. She wasn't one for the spotlight, but tirelessly worked to support screenwriters at the beginning of their journey. She will be missed."
Sally El Hosaini, filmmaker
"Lucy was a pioneer in making scriptwriting accessible and fun for many who wanted to write but had no prior experience. Her 'can do' attitude was inspiring and I enjoyed many sessions with her and the whole Script Factory team discussing writing, film and talent. This is a sad day for British scriptwriting and development but her legacy continues with so many now writing scripts who hadn't before coming into contact with her."
Gurinder Chadha, filmmaker
"Lucy Scher was a brilliantly original woman. Her unlimited imagination and irreverent energy in setting up and running The Script Factory will be long remembered by her co-workers, along with all those writers and practitioners across the globe who benefited so enormously. She was a stand-out – both personally and professionally. A hugely engaging, funny, irreverent, dedicated, force of nature. A whirlwind in the sometimes stuffy UK film and TV industries."
Robyn Slovo, producer
"Going to work with Lucy pretty much every day for 11 years was the most fun anyone could possibly have at work. She was uniquely focussed – placing writers at the heart of the film industry and having real clarity about how to help them make the most of their work – while at the same time being the least 'industry' person among us. She was plain-speaking, whip smart, generous, supportive – and completely hilarious to the bitter end. UK film – and her huge circle of friends and family – will really be a duller place without her."
Briony Hanson, British Council
"Any situation you were in with Lucy became hilarious good fun. She was wonderfully witty and smart and brought the wild irreverence of her days running music clubs in Manchester to her work at The Script Factory. This is why it became more than just a brilliant training organisation; it was an extended family for a generation of writers and lovely and talented waifs and strays in the film industry."
Tricia Tuttle, London Film Festival
"One of the first programmes I introduced as head of development at Screen Australia was Lucy and Charlotte Macleod's The Script Factory. Knowing it by its reputation and the calibre of its graduates, we brought Lucy out from London (sometimes with Justine Hart) to Sydney and Melbourne four or five times in a few years, exposing at least 100 producers and writers to the revelatory insights in The Script Factory's very sensible principles of film storytelling. Always popular and way over-subscribed, we could have run those two-day workshops all year. Lucy was really funny – laughter quickly broke the ice. She was endearingly vulnerable which put her class at ease. Lucy had empathy and she was kind. She noticed the quiet ones and gave them the space for their voice. People left Lucy's workshops – every time – full of inspiration and that sense of love that comes from a good communal experience. Lucy Scher is remembered and beloved by many in the film community here in Australia."
Martha Coleman, producer/partner, Revlover Films
"Lucy was a one-off. My colleagues at Doc Society remember her as supreme community builder, training and entertaining a generation of filmmakers. She had a delicious sense of humour, and used her storytelling skills to post irreverent cancer updates. It is cancer who should fear her, and everyone she inspired."
Lisa Marie Russo, BFI Doc Society Fund
"I had a fantastic experience at The Script Factory. Thanks to Lucy's energy and enthusiasm, the students met a succession of successful writers and directors who were incredibly generous with their time. Lucy was really committed to bringing on British screenwriters and many of those working in the industry today owe their start to her."
Toby Young, author
"I went to Jerusalem with Lucy to teach on a workshop which was a fantastic experience, but I first knew her as one of the driving forces behind The Script Factory. When I first decided I wanted to move from distribution to production, I went to a course she taught on story and structure and it was excellent. She gave me the foundations of understanding screenplays and the confidence to develop. She will be missed."
Mia Bays, Birds' Eye View